Two persons are in custody assisting the Customs Anti-Narcotics Unit (CANU) after six kilos of cocaine was found in a shipment of fake awara, a bright orange fruit, destined for Canada yesterday morning.
Stabroek News understands that the drug was concealed in small round packages and painted orange, disguised to look like the fruit.
Agents became suspicious as to the amount and weight of the fruit and rigorous

checks were made
CANU's Head, James Singh told Stabroek News that the shipment of awara was found during a CANU search at the Cheddi Jagan International Airport, Timehri.
The awara is the latest fruit to be enlisted by drug traffickers in their business. The CJIA in a statement yesterday said that a 41 year old shipper from Dundee, Mahaicony, East Coast Demerara (ECD) was caught trying to smuggle the fake awaras.
"Alert Customs and Anti Narcotic Unit (CANU) officers were checking the fruit at CAMEX, a cargo company, when they discovered the illegal substance in a number of fake awaras that were packed among real ones," the CJIA statement said.
The shipper is currently in police custody assisting with the investigation.
Drug mules try to smuggle narcotics in unusual fashion. In the past, drugs were concealed in pepper sauce, starapple, pumpkin, cabbage, chowmein, ochro, achar, false walls and bottoms of suitcases, shoe soles, wigs among others.

Comments

LONDON, , CMC – Under-fire West Indies Under-19s and their embattled captain, Emmanuel Stewart, have found backing from the historic Marylebone Cricket Club, in the controversial 'obstructing the field' dismissal of South African opener Jiveshan Pillay, during their ICC Youth World Cup match last Wednesday.

In what will be seen as a major development, President David Granger, along with members of  Cabinet, today, met with the President and members of the Guyana Agricultural and General Workers' Union (GAWU) and the National Association of Agricultural, Commercial and Industrial Employees (NAACIE) at the Ministry of the Presidency to discuss the future of the sugar industry.

Finance Minister Winston Jordan today moved in Parliament to amend the government's request for supplementary provisions which will allow some of the sugar workers made redundant to get their full severance at the end of January.

The Working People's Alliance (WPA) today announced its support for the government's restructuring of the sugar industry.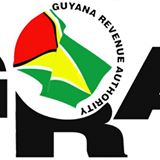 The Guyana Revenue Authority (GRA) today warned about the impersonation of licenced customs brokers.