Two ex-policemen charged earlier this month with possession of arms and ammunition and threatening language yesterday had their matter postponed due to the absence of the prosecution's witnesses.
In an initial appearance on March 12, Jarrel Huntley, 27, of 140 Lamaha Springs, Greater Georgetown was accused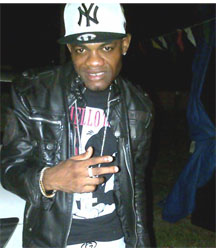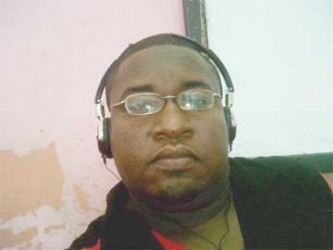 of having in his possession a 9mm pistol and 14 rounds of 9mm ammunition without a licence on March 11.
He and his colleague George Valladares, 35, of 159 Third Street, Alexander Village were both charged with using threatening language against Surindra Etwaroo on the same date in question. Both men had denied all of the charges brought before them.
Reasonable bail had been requested by the defendant's attorneys-at-law Bernard Dasilva and Patrice Henry and the men had been granted $30,000 bail on their threatening language charges. However, Huntley was remanded to prison on the possession of a firearm and ammunition without a licence charges.
In yesterday's proceedings, Prosecutor Joel Ricknauth deemed the situation "embarrassing" when he informed Magistrate Judy Latchman that the witnesses were not present.
Following the prosecutor's statement, defence lawyer Patrice Henry requested an early adjournment date.
The duo will return on May 6.
Comments

Michael Bhopaul, 16, doesn't know if he is this year's best performer at    the Caribbean Secondary Examination Certificate (CSEC) Examinations, but with preliminary results showing that he has obtained passes in 25 subjects, he will be hard to top.

Inmates at the Lusignan Prison turned over 33 improvised weapons yesterday morning to prison authorities, who say that they also apologised to the prison staff for the unrest at the facility on Friday night.

Well known Berbice attorney Chandra Sohan was arrested on Friday after he allegedly struck a pedestrian in a hit and run accident along the Williamsburg Public Road.

For a little more than an hour yesterday, the streets outside the Mackenzie Market rang with the voices of dozens of Linden residents who turned out to support a march against homosexuality.
The woman killed during the violent storm in Jawalla, Region Seven on Friday, has been identified as a mother of two, who was seven months pregnant.