Woman freed on charge of murdering lover
Red Dragon case
Tiffany Clarke, who was accused of murdering her lover Sonobia James at the Red Dragon Night Club in February 2011 was yesterday freed by Justice Navindra Singh in the High Court after a jury returned a verdict of not guilty in her favour.
A 12-member jury returned a verdict of not guilty of  murder. On the lesser count of manslaughter, eleven found her not guilty while one found her guilty.
A police witness last week under cross-examination had said that the whereabouts of the alleged murder weapon were not known.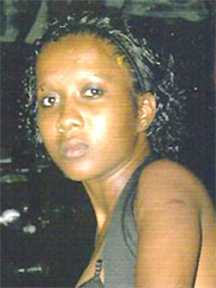 Under cross-examination,  police officer Melissa Gilkes recounted that on the night of the murder, she was at the Georgetown Public Hospital Corporation police outpost around 3:46 am when she arrested Clarke and handed her over to police at the Alberttown Police Station.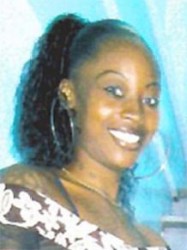 When questioned by Defence Counsel George Thomas if she recorded the incident in the diary at the hospital, she said she could not recall.
According to reports, an argument broke out inside the club when another woman showed interest in Clarke.
The argument evolved into a struggle between James and Clarke, and reportedly ended with Clarke pulling a knife from a bag she was carrying and stabbing James.
James sustained a wound to her neck and died while receiving treatment at the Georgetown Public Hospital. Clarke was subsequently taken into custody.
State prosecutor Dhanika Singh presented the state's case.
Most Read This Week