APNU MP Keith Scott on Monday dismissed the 2014 budget as insufficient to address social and economic needs while PPP/C MP Kwame Gilbert says the allocations indicate the importance government attributes to the social and economic sectors.
The men's remarks were made during the parliamentary budget debate.
Gilbert said the budget is visionary. In fact, during his presentation, he used the world "visionary" no less than four times to describe budget 2014. He said it recognizes the challenges and inadequacies of the present and presents a "bold and ambitious road map of what should be done to move us from where we are to where we need to be."
He also pointed out that this year's budget allocates larger amounts to each sector, which is an indication that the Guyanese people deserve more.
Gilbert noted that particular attention was paid to areas including education and agriculture, and highlighted that when APNU MP Carl Greenidge was Finance Minister, his allocation towards the Foreign Affairs Ministry exceeded the combined allocations of agriculture and education.
He also said that the budget pays significant attention to the eradication of interpersonal violence, the empowerment of women and the inclusion of men in the fight against violence. "This budget," he reiterated, "is a budget of vision."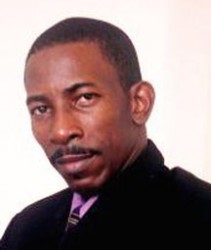 Scott on the other hand, said though this year's budget is undoubtedly the largest so far, it lacks substance. He kicked off his presentation by bashing central government's decision to arbitrarily award a 5% wage increase to public servants, as opposed to consulting with public servants to ascertain more livable standards.
Last year, government officials, including Public Service Minister Jennifer Westford and Finance Minister Ashni Singh told the public that government could not afford to pay more than a 5% wage increase. Scott though, said that the money that has been used, and is slated to be used to pursue projects including the Cheddi Jagan International Airport (CJIA), Timehri expansion project and the Amaila Falls hydroelectric project should have been used to effect a more acceptable wage increase.
During the budget presentation last week Singh lauded the economic development Guyana has been enjoying, last year being the 8th consecutive year of economic growth. Scott though, noted that Guyana continues to score poorly in international reports despite the development alluded to by the minister.
A 2012 World Bank report, he said, rated Guyana the third poorest country in the Western Hemisphere and South America.
He also pointed out that unemployment among youth was recorded at 49%, according to international statistics.
He also said the budget fails to bring cash to pensioners. While budget 2014 awards an increase in the monthly monetary cash supplement paid to pensioners from $12,500 to $13,125, the increased amount constitutes a difference of $625. Weighing in on these matters during his own presentation, APNU MP Ronald Bulkan said unemployment persists, despite the minister's announcement of development. He also bemoaned the increasing wealth disparity, arguing that the ranks of poor and unemployment are swelling.
Scott said that such errors were made because government determined that it alone can develop Guyana, and pointed out that it now needs the approval of the National Assembly, the opposition parties specifically, to pass something they did not have a hand in creating.
"How can you expect us to endorse this," he asked. He went on to lament the allocation of substantial amounts to Guyana Power and Light (GPL) Inc. and GuySuCo despite the inability of the entities to improve their performance over the years. Both entities, he said, have been receiving government assistance for years, but have failed to show the level of improvement the opposition parties require. Dissatisfaction on the part of the opposition parties with regard to GPL's performance, or lack thereof, last year informed their decision to slash $5 billion from the $10.2 billion that government had intended for the power company.
This year, government has made $3.7 billion available for GPL. Scott said that the opposition cannot support requests for additional money for GPL unless they bring electricity tariffs down and show how they have spent prior amounts.
Meanwhile, sugar production figures have been less than desirable, and the Skeldon Sugar Factory, which was built at a cost of US$200 million, and required additional costly work  continues to contribute a fraction of what was intended. Scott said that the opposition parties have proposed a change in the entity's Board of Directors, the hiring of professional managers to run its operations, as well as its de-politicisation and diversification of its operations. He said these actions would undoubtedly curb the problems plaguing the industry.
Instead, he said, government chooses to ignore these suggestions, and resort to bailing the industry out of its slump. This year, government has intended $6 billion for GuySuCo. According the Singh, the funds will "help the industry achieve the reversal of fortunes that it so badly needs."
The opposition parties have expressed their skepticism.
Comments

England's Moeen Ali celebrates his century Action Images via Reuters/Peter Cziborra   BRISTOL, England,  (Reuters) – Moeen Ali hit the second fastest one-day international century in England's history to set up a win over West Indies by 124 runs today.

Keriako Tobiko   NAIROBI, (Reuters) – Kenya's chief prosecutor has directed the department of criminal investigations and the anti-corruption commission to investigate election board officials over possible offences in the invalidated Aug.

A family preparing for a memorial service today was attacked by armed bandits in East La Penitence and one brother succumbed to bullet wounds and two others have been admitted to hospital.

Prime Minister Roosevelt Skerrit of the Commonwealth of Dominica addresses the general debate of the General Assembly's seventy-second session.

Residents of East Bank Berbice were in anger and disbelief yesterday as the decomposing body of 13-year-old Leonard Archibald, who was raped and then dumped into the Berbice River, was finally found, while the main suspect in the crime was accused by young boys of carrying out a series of attacks on them over a number of years.