APNU MP Christopher Jones says that this year's `Yada Yada' (boring) budget offers nothing for young people and in addition to failing to address the unemployment situation it has said nothing about job creation.
Jones made his contributions to the debate on this year's budget presentation on Tuesday afternoon, making youth and culture related issues his main focus.
He said that the 2014 Budget like the one in 2013 and 2012 has fallen into what he would call the "PPP/C series of unfortunate events". He said that this is the third failure of the government to consult with the opposition.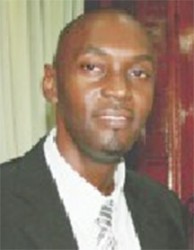 This 2014 budget as presented, he said, "has now confirmed to this nation that this Government is most disrespectful to the needs of the people of this nation".
Jones lambasted the government's announcement of a $10, 000 grant to every schoolchild in the public system to assist in areas such as transportation to help improve enrolment and attendance rates.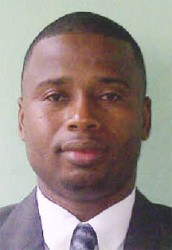 He questioned whether schoolchildren living in the hinterland and riverain communities were considered when this figure was reached as when compared to the calculated $40 per day, these students can pay as much as $1000 per day. He singled out children travelling from Hackney, Lower Pomeroon River to Charity. During Jones' comment on this issue APNU Chief Whip, Amna Ally was heard heckling "only" and "far from reality".
Jones said that there was poor or no consultations with parents on the issue of transportation cost and had there been, a school boat for riverain communities and school buses for those on the coast would have been preferred over the $10, 000.
Jones said that under the capital projects profile for youth there is an allocation of $30M for the completion of a confinement building and construction of fence and walkway for the New Opportunity Corps. He said that it is public knowledge that these works are due to the unrest at the facility on August 23, 2012. "The taxpayers who have to foot this bill are still awaiting the report from the Commission of Inquiry that was set up to examine the circumstances that led to the break-out, the fires that destroyed buildings and to make recommendations", he said, while mentioning the countless reports of former inmates.
He said that under the caption Youth, Finance Minister Dr. Ashni Singh in his presentation had mentioned government's support for vulnerable youth  by empowering them with skills and knowledge. He added that the minister stated that over 2300 young people benefited under several training programmes. "What is absent in the Minister's 2014 Budget presentation, like his 2013 and 2012 presentations, is the J-O-Bs", he stressed while adding that one would have expected to hear about the thousands of jobs that the PPP had created for young people.
"Too many Guyanese youths still leave school unskilled, enter the workforce for the first time and are obliged to resort to the informal sector for employment in low-paying occupations.    Four out of every ten youths face a jobless future and the PPP/C Administration is still to announce a plan to deal with this crisis of youth unemployment", he said.
The National Cultural Centre is another issue, he said, charging that it has been described as a "hot mess" because of its broken AC unit, poor lights and weak audio system. He said that $55M had been allocated this year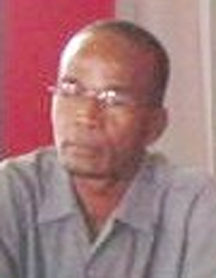 to fix these issues even though money is earned from rental fees. In addition, he said a producer of a show has to pay 26% of their gross income to the NCC or a sum of $766, 350 plus 16% VAT to the Guyana Revenue Authority of $417, 600.
"One therefore wonders if the Hon. Minister was misinformed when he said that the NCC is unable to sustain itself or if he was simply being creative with his remarks", he added.
AFC MP Trevor Williams also focused on youth and culture.
He said that despite previous commitments there is no overall vision for youth development. He said that since 1992 it was recognized by government that there is a need for a National Youth Policy, which is yet to be realized. He stated that Region Seven is without a regional youth officer for the past three years and despite repeated calls to the subject minister to rectify this, nothing has been done.
Williams said too that Guyana has the fourth worst suicide rate in the world and this national crisis affects young people. He said that the suicide rate in Berbice alone is competing with the national homicide rate. He made mention of a 13 year old boy who took his own life earlier on Tuesday and a ten year old who apparently attempted suicide. "When it comes to murder and violent crime, our criminal justice system continues to fail young people. From the Sheema Mangar case to the Kirk Davis case to the murder of Trevor Rose. Guyana under this PPP administration is not a safe place for our youth", he said. He also commended Simona Broomes and the Guyana Women Miners Associa-tion for their continuous efforts in tackling trafficking in persons.
He said that Guyana's youth remain largely detached from mainstream development. He added that he would have expected "particularly in an electioneering budget, concrete programmes focusing on youth entrepreneurship from a policy level. He said that what is absent too is an investment regime in which foreign investment ensures that employment is created.
Williams charged that "the youth are tired of being promised a culture policy one year and then seven years after there is none in place".  He said that sportsmen and women are tired of the haphazard management, poor recognition and political intrusion.
In his presentation he called on backbenchers to be given more time to make their presentation as the 15 minutes allotted is inadequate.
Meanwhile PPP's Joseph Hamilton hailed AFC MP Dr. Veerasammy Ramayya as the best speaker for the opposition as he was the only one who offered solutions after criticizing. He then made comments to the effect that he spoke with "some PNC comrades", who support (Carl) Greenidge in his quest for leadership of the PNCR, the main constituent of APNU. As expected the APNU side of the Bench heckled.
Hamilton, a former member of the PNCR, also lashed out at APNU MP Ronald Bulkan saying that he is yet to understand the workings of the local government system and this his presentation was more suited to a regional council statutory meeting.
According to him this year's budget as presented by the minister speaks to great ideals and a vision.
Hamilton said that at no time were persons able to access health care as is happening now. "Every Guyanese today can access health care. Never in history", he stressed.  He said that some of the health issues that the opposition MPs raised in their presentation are being addressed by government.
Comments

Left-arm spinner Ashmead Nedd … picked up a couple wickets in Guyana's win.  

Jerry Lewis   LOS ANGELES,  (Reuters) – Jerry Lewis, the high prince of low-brow comedy on stage and in movies as well as a fund-raising powerhouse with his annual Labor Day telethon, died today of "natural causes" at the age of 91, his family said.

Beharry Automotive Limited (BAL) , the authorised distributor for Toyota parts and lubricants, says that an abundance  of imitation Toyota parts and lubricants have entered the market with the Toyota logo and trademark.

Grace Mugabe   HARARE,  (Reuters) – Zimbabwe's first lady Grace Mugabe returned from South Africa early today, state media reported, after a 20-year-old model accused her of assault in an upmarket Johannesburg hotel room.

Michael Bhopaul, 16, doesn't know if he is this year's best performer at    the Caribbean Secondary Examination Certificate (CSEC) Examinations, but with preliminary results showing that he has obtained passes in 25 subjects, he will be hard to top.