Twelve students from Grenada's TA Marryshow Community College will undertake five-week attachments at various private and public sector institutions in Guyana in partial fulfilment of their Associate Degrees from the College.
Registrar of the College, Guyanese-born Dr Nigel Gravesande, who, along with another Guyanese, Associate Dean Patricia Benjamin, visited Guyana last week where they met with representatives of the various public and private sector entities which will provide attachments, told Stabroek News that the exposure to the local institutions was intended "to marry a strong element of practical exposure with the academic training that the students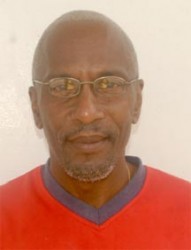 had already received during their courses of study at the College." Gravesande said that that attachments were being undertaken as a component of the programme and that the College would be seeking from the host entities in Guyana evaluations of the performances of the students.
Assistant Dean Benjamin, a former secondary school teacher in Guyana who served at the now defunct South Georgetown Secondary and Charlestown Secon-dary Schools told Stabroek News that the visiting team had already completed memoranda of understanding with the Guyana Sugar Corporation which will accommodate two students and GPL which will accommodate two students. A further two students will undertake attachments with the Guyana Revenue Authority which is expected to complete an MoU with the College in a matter of days. According to Benjamin, Banks has also committed to offering attachments to four students.
Gravesande said that Grenadian students pursuing courses in tourism and hospitality at the Crane Residential Resort had gone on to work in the international tourism sector including serving on Cruise Ships.
The twelve students who will be undertaking attachments in Guyana are due to complete the theoretical courses for their Associate Degrees in Computer Systems Engineering, Electronic Engineering Technology and Electrical Engineering Technology.
Comments

Defeat Tallawahs by 37 runs Chris Gayle, playing in his 50th CPL match, produced his 63rd T20 fifty as St Kitts & Nevis Patriots cruised past Jamaica Tallawahs by 37 runs to guarantee a place in the playoffs for the first time in their three-year history.

The Guyana Football Federation (GFF) has officially selected the Boys and Girls teams which will represent the nation at the Inter-Guiana Games (IGG) Goodwill Series scheduled for Suriname from the August 25th– 27th.

The Commission of Inquiry (CoI) into African ancestral land ownership began hearings yesterday with a significant portion of the first day's proceedings being dedicated to questions pertaining to the allocation of lots in the controversial 'Pradoville 2' Housing Scheme.

For another year, the opening of the National Toshaos Council (NTC) Conference was dominated by concerns about land rights, with Chairman Joel Fredericks yesterday calling out the APNU+AFC government for making decisions that affect land ownership without first seeking the Free, Prior and Informed Consent (FPIC) of affected Indigenous groups.