Police today said that acting on information received, at about 2315h. last night, police ranks went to Back Street, Betsy Ground, Canje, Berbice, where two men were seen on bicycles.
As the police approached, one of the men opened fire on them and the police returned fire. During the exchange, police said Deodat Seecharran called "Popcorn" of Adelphi, East Canje, was shot and later pronounced DOA at the New Amsterdam Hospital. His accomplice managed to escape.
The police recovered a haversack that contained ten (10) .32 rounds, a stocking mask and a camouflaged pants along with the two bicycles.
Police noted that Seecharran was on charges before the courts and was wanted pending investigations into two murders and a series of armed robberies.
The two murders were those of Devindra Deodat who was shot and killed at his home at Hampshire, Corentyne, on 2013-10-02 and Patricia Samaroo who was shot and killed at her home at Fyrish, Corentyne, on 2014-03-07.
On June 05, 2012, police said that Seecharran was charged with two counts of Robbery Under Arms. He was subsequently placed on bail in the sum of $300,000.00 each on August 22, 2012.
On December 17, 2012, he was charged with attempt to commit a felony to wit Burglary, three counts of Discharging Loaded Firearm with intent, Possession of Firearm without licence and Possession of Ammunition without licence.
On August 13, 2013, police said he was placed on bail in the sum of $100,000.00 on each charge. This was reduced to $50,000.00 on each charge on September 04, 2013, which was paid and he was released from prison.
Notices in relation to the dates of the continuing of the matters were sent to Seecharran and the bailor, but he failed to return to court on the charges which were consequently being proceeded with ex parte, police said.
Comments

Finance Minister Winston Jordan today moved in Parliament to amend the government's request for supplementary provisions which will allow some of the sugar workers made redundant to get their full severance at the end of January.

The Working People's Alliance (WPA) today announced its support for the government's restructuring of the sugar industry.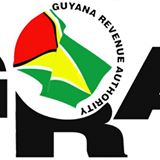 The Guyana Revenue Authority (GRA) today warned about the impersonation of licenced customs brokers.

(Reuters) – England's top order fired in unison to give them a four-wicket win in the second one-day international against Australia on Friday as Aaron Finch's second straight hundred for the hosts could not prevent them falling 2-0 behind in the series.

Four weeks after passing a $267 billion budget for 2018, the National Assembly will debate a supplemental provision of $1.75 billion to meet a portion of the severance pay for around 4,000 sugar workers.