The Preliminary Inquiry (PI) to determine whether Orin Kevin Roberts, the accused in the 2011 murder of the owner of Rachpaul's Drugstore, will stand trial is scheduled to commence on May 19.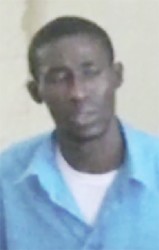 Prosecutor Bharat Mangru announced that the investigations have been completed and asked the court for a date for a report. Mangru further mentioned that 18 witnesses are to offer evidence in the PI.
Subsequently Chief Magistrate Priya Sewnarine-Beharry set the date for commencement.
Roberts, a bus conductor of Lot 3 'C' Field Sophia, is being represented by attorney Adrian Thompson.
It is alleged that sometime between August 18 and 19, 2011, he murdered Harold Rachpaul, 84, of 75 Robb Street, Lacytown, in the midst of burgling his business place.
Comments

The sugar union, GAWU today said that more sugar workers are to be made redundant.

(Trinidad Guardian) Education Minister Anthony Garcia says the University of Trinidad and Tobago (UTT) is of the view that the organisation is "overstaffed and to run the university efficiently it will mean they have to trim fat." But former Tertiary Education Minister Fazal Karim is warning that the decision to retrench 287 staff members, will "compromise the quality of teaching and learning and administration at the university," and may impact its accreditation with the Accreditation Council of Trinidad and Tobago (ACTT).

In preparation for Guyana's emerging oil and gas sector and the bustling business usually synonymous with the industry, the Pegasus Hotel is expected to undergo a huge expansion which includes office and residential rental spaces.

Police Commissioner Seelall Persaud is to resume his duties today after spending approximately six months on leave, Public Security Minister Khemraj Ramjattan yesterday confirmed to Stabroek News.
The Alliance For Change (AFC) yesterday launched a scathing attack on the union GAWU, accusing it of decades of sabotage of the sugar industry and not genuinely representing the interests of its workers.