United Nations (UN) Special Representative in the Guyana/Venezuela border controversy Professor Norman Girvan has died.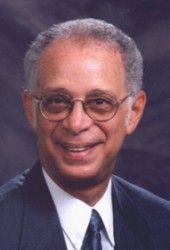 In a press release from the Caricom Secretariat Secretary General Irwin LaRocque this evening said he received the news of his death with great sadness.
"Girvan's ideas and ideals placed him in the upper echelons of Caribbean intellectuals," the release quoted LaRocque as saying.
It noted that his life's work was underlined by unremitting dedication to a vision of an integrated Caribbean.
"His service as main author of Towards a Single Development Vision and the Role of the Single Economy, a visionary document to guide the development" of Caricom, was a prime example of the commitment that Professor Girvan had to his Region, the release said.
"I extend sincere condolences to his wife and family and to the government and people of Jamaica on the loss of a true Caribbean icon," LaRocque said.
Comments


The National Accreditation Council of Guyana (NAC) is advising the public that the American Medical Institution is not registered with the NAC as is legally required for post-secondary and tertiary educational institutions operating in Guyana.

MUMBAI, (Reuters) – India captain Virat Kohli had something to cheer on Thursday when he was named ICC World Cricketer of the Year, a day after suffering his first test series defeat as skipper in South Africa.

Fifteen city councillors voted yesterday in favour of accepting the recommendations of the parking meter renegotiation committee, which would see a reduction in parking fees to $150 per hour, exemptions for religious organisations and schools, and Smart City Solutions (SCS) giving up on their claim to garage parking.

A GDF rank was yesterday remanded to prison over three armed robbery charges and alleged possession of an unlicensed gun and ammunition.
Minister of Natural Resources and Leader of the Alliance for Change (AFC), Raphael Trotman on Monday praised ExxonMobil for investing in the oil sector here and said it is now resulting in other important companies wanting to do business here.