A four-month-old baby died yesterday morning at the Mothers' Union Day Care after care workers said that he was having trouble breathing.
The baby, Phillip Pratt, died minutes after the day care workers discovered that he was having trouble breathing, relatives said when Stabroek News visited their home in 'A' Field Sophia.
His mother, Philion Archer, said that she dropped her son off around 8am and left for work at the Georgetown Public Hospital Corporation. "Then around nine, I get a call from teacher Pam [the head teacher of Day Care] and she told me to come quick; that my baby ain't breathing properly. So, I ketch a taxi but when I reach he was dead," Archer said.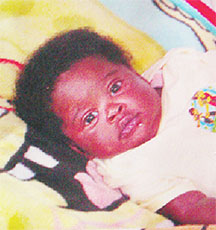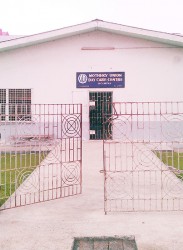 When Stabroek News visited the day care yesterday, staffers were  hostile and refused to speak, closing their doors and ordering the reporter off the property, while yelling that it was a private property. Another relative of Pratt, Debbie, said that when she visited the building she as well as other reporters were chased out of the building. "They were very hostile…telling us to get out! Get out! That's not the way they should treat people," she said.
Meanwhile, Archer said when she saw the infant, food was coming out of his nose and mouth. "I asked them what happen and they said that he wasn't breathing and they didn't feed him but food was coming out of his mouth," she said, adding that they were awaiting a post-mortem report which will be performed today.
Archer started taking her baby to the day care in February.
Comments

(ICC) Antigua and Barbuda, Guyana and St Lucia were today announced by the International Cricket Council (ICC) as the venues for the ICC Women's World Twenty20 2018, which will be staged from 9-24 November.

The sugar union, GAWU today said that more sugar workers are to be made redundant.

(Trinidad Guardian) Education Minister Anthony Garcia says the University of Trinidad and Tobago (UTT) is of the view that the organisation is "overstaffed and to run the university efficiently it will mean they have to trim fat." But former Tertiary Education Minister Fazal Karim is warning that the decision to retrench 287 staff members, will "compromise the quality of teaching and learning and administration at the university," and may impact its accreditation with the Accreditation Council of Trinidad and Tobago (ACTT).

In preparation for Guyana's emerging oil and gas sector and the bustling business usually synonymous with the industry, the Pegasus Hotel is expected to undergo a huge expansion which includes office and residential rental spaces.

Police Commissioner Seelall Persaud is to resume his duties today after spending approximately six months on leave, Public Security Minister Khemraj Ramjattan yesterday confirmed to Stabroek News.