A Guyanese mother and her son died on Friday afternoon in New York after their car veered off a road and hit a tree, the Times Union newspaper has reported.
According to the report, Mervyn Albert, 30, was driving his mother home to Schenectady, New York when he lost control of the vehicle on a back road. His mother Angeli Persaud, 56, was in the passenger seat. The accident occurred at around 2.20 pm in broad daylight in what the report said was dry road conditions.
The report said that Persaud was a home health aide who cared for an elderly woman but did not have her driver's licence so her son drove her to and from her job, her brother, Shammie Persaud, told the newspaper. The man said his nephew was a safe driver and he had no speeding tickets or accidents.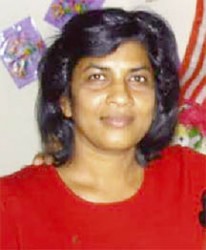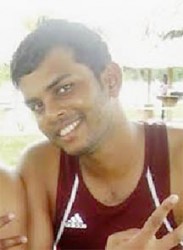 Albert and his mother moved to Queens, New York from Guyana five years ago and then shifted to Schenectady last year because it was more affordable. They lived with Persaud's parents at 1032 Forest Road.
Comments

(Trinidad Guardian) Education Minister Anthony Garcia says the University of Trinidad and Tobago (UTT) is of the view that the organisation is "overstaffed and to run the university efficiently it will mean they have to trim fat." But former Tertiary Education Minister Fazal Karim is warning that the decision to retrench 287 staff members, will "compromise the quality of teaching and learning and administration at the university," and may impact its accreditation with the Accreditation Council of Trinidad and Tobago (ACTT).

In preparation for Guyana's emerging oil and gas sector and the bustling business usually synonymous with the industry, the Pegasus Hotel is expected to undergo a huge expansion which includes office and residential rental spaces.

Police Commissioner Seelall Persaud is to resume his duties today after spending approximately six months on leave, Public Security Minister Khemraj Ramjattan yesterday confirmed to Stabroek News.
The Alliance For Change (AFC) yesterday launched a scathing attack on the union GAWU, accusing it of decades of sabotage of the sugar industry and not genuinely representing the interests of its workers.

The importance of foot health, especially for persons with diabetes, was emphasized by Podologist Yvonne Braithwaite yesterday, when she launched the local leg of Rovon Health Care Inc, which includes a foot spa.