Popular local disc jockey Curtis 'Casual' Armstrong remains a patient of the Georgetown Public Hospital (GPH) after being shot twice early yesterday morning following the Easter Fest concert at the Providence National Stadium.
Armstrong, 34, of Guyhoc Park was shot to his abdomen and left arm around 4 am after becoming involved in an argument with two men in the car park of the stadium. Another man, Sean Hinds, 30, of North Ruimveldt, was also shot during the altercation but was released from the hospital after being treated for the bullet wound to his left thigh.
According to Hinds, the argument had begun in the VIP section of the concert when Armstrong had gone to get some ice. The dispute later moved to the car park following the show's conclusion.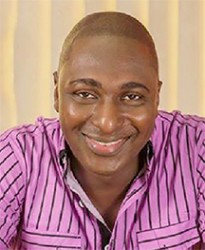 Hinds told Stabroek News that both he and Armstrong had thought the matter finished when they had left the concert. However, they were approached by the three men from the concert as they prepared to head home. Hinds stated that an argument erupted between `Casual' and the men which quickly became physical. Guns were soon drawn and about seven shots were fired.
Hinds is uncertain about how he was shot because at the time of the scuffle he had been trying to calm down the third attacker.
He added that after realizing that his friend had been shot, he hurried the injured man into the vehicle to take him to the hospital. Their assailants managed to escape. "He was bleeding badly after he was shot," Hinds said.
Armstrong was conscious but in great pain on his arrival at GPH.
Close friends of the DJ revealed that he is doing well following surgery and is expected to make a full recovery.
The shooting raised renewed questions about security at stadium concerts and how weapons are getting past detectors.
Comments

Fifteen city councillors voted yesterday in favour of accepting the recommendations of the parking meter renegotiation committee, which would see a reduction in parking fees to $150 per hour, exemptions for religious organisations and schools, and Smart City Solutions (SCS) giving up on their claim to garage parking.

A GDF rank was yesterday remanded to prison over three armed robbery charges and alleged possession of an unlicensed gun and ammunition.
Minister of Natural Resources and Leader of the Alliance for Change (AFC), Raphael Trotman on Monday praised ExxonMobil for investing in the oil sector here and said it is now resulting in other important companies wanting to do business here.

The city lance corporal, who on Sunday allegedly shot and killed Marlon Fredericks, a mentally-challenged vendor, after he reportedly attempted to flee custody is to be charged with manslaughter.

Former Magistrate and Univer-sity of the West Indies (UWI) lecturer Christopher Arif Bulkan was yesterday sworn in as a temporary Appellate Judge by President David Granger who said that the appointment is part of efforts to ensure that justice is dispensed in an efficient and timely manner.