Newly appointed CEO of LIAT David Evans committed to a more inclusive style of managing the regional carrier when he arrived in Antigua on Sunday.
"The years I have spent in the airline business have taught me that there is no monopoly of wisdom in the CEO's office, Evans said, according to a press release. The new CEO underscored the value of communication and of listening to staff who are "those closest to the customers and who have the best insight into what the customers want."
Evans, who was responsible for the Caribbean when he was the Area Manager for British Airways, said he plans to start his duties by listening to the shareholders, staff, customers and LIAT stakeholders "who definitely know the airline much better than I do."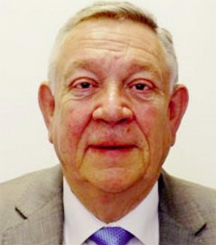 Regarding LIAT's re-fleeting process, Evans said the new ATC aircraft represents a major opportunity to enhance the in-flight experience, and that LIAT's route network makes it a very attractive partner to international carriers.
"I want to focus on what we do well, and what we can do better," he said, noting that putting in place some small wins to improve performance while laying down longer term plans will be part and parcel of this approach.
According to the press statement, Evans is a "results driven executive" with more than 35 years of experience in senior roles within the aviation industry. He speaks Spanish, French, German and Mandarin Chinese and holds an MBA in Business Administration from Lancaster University and combined honours in Modern Languages from Wadham College, Oxford University, England. He assumes the chief executive responsibilities from Julie Reifer-Jones who had been acting CEO since the resignation of Ian Brunton in September 2013.
Comments

Following an outreach in Lethem today, President David Granger (centre at left side of table) held a  high-level security meeting with a number of officials including Guyana Defence Force Chief of Staff, Brigadier Patrick West (third from right on right side of table) and British security sector reform advisor Russell Combe (second from right on right side of table) among others.

The Guyana Power and Light (GPL) says that just after midday today, three armed bandits stormed its Parika Customer Service Centre; robbing the location of all revenues received up until that time, holding the  staff and customers at gun point and disarming a security guard of a gun.

The Management of Cheddi Jagan International Airport Corporation (CJIAC) is currently undertaking a massive expansion project  and a Temporary Arrivals Terminal Building was recently constructed.

Tourism Minister Shamfa Cudjoe announced the decision to close the company. (Trinidad Express) The Tourism Development Company (TDC) has ceased operations.

Cevons clearing city garbage WPA STATEMENT ON THE UNRESOLVED ISSUE OF GARBAGE COLLECTION IN THE GEORGETOWN MUNICIPALITY The WPA is deeply concerned that the Georgetown City Council's inability to honour its financial obligations to Cevons Waste Management and Puran Brothers has the potential of endangering the health and lives of citizens.