The People's National Congress Reform yesterday said it has established a legal team to oversee the Party's interest during the Commission of Inquiry into the death of Dr. Walter Rodney which is to begin sitting today.
A release from the PNCR said that the team is headed by Party Chairman and Attorney at Law, Basil Williams, MP, and includes Attorney at Law, Joseph Harmon, MP and James Bond, MP.
The Party's Central Executive Committee has made a decision that the Party will not cooperate with the COI due to Terms of Reference number four and the appointment of Seenath Jairam, SC to the Commission.
That part of the Terms of Reference has to do with investigating the actions and activities of the state and whether it carried out actions against the political opposition for the period January 1, 1978 to December 31, 1980 when it was in government.
The PNCR objected to Jairam on the grounds that he appeared for the government in the budget cuts case.
Comments

Finance Minister Winston Jordan today moved in Parliament to amend the government's request for supplementary provisions which will allow some of the sugar workers made redundant to get their full severance at the end of January.

The Working People's Alliance (WPA) today announced its support for the government's restructuring of the sugar industry.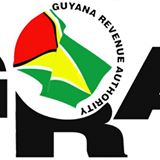 The Guyana Revenue Authority (GRA) today warned about the impersonation of licenced customs brokers.

(Reuters) – England's top order fired in unison to give them a four-wicket win in the second one-day international against Australia on Friday as Aaron Finch's second straight hundred for the hosts could not prevent them falling 2-0 behind in the series.

Four weeks after passing a $267 billion budget for 2018, the National Assembly will debate a supplemental provision of $1.75 billion to meet a portion of the severance pay for around 4,000 sugar workers.