The failure of police witnesses appearing in court to offer evidence in the trial of Odeda Underwood, who stands accused of causing the death of the late Chief Librarian Gillian Thompson by driving dangerously, resulted in an adjournment of the trial yesterday.
When the names of the two remaining witnesses were called and no one appeared, Magistrate Fabayo Azore announced that she would be adjourning the matter, after she chastised the prosecution about the police witnesses not showing up for the second time.
Prosecutor Joel Ricknauth informed the magistrate that he had been informed that the witnesses were on their way to court. At that moment, a member of Thompson's family got up and attempted to signal to the magistrate that one of the police witnesses was approaching the courtroom.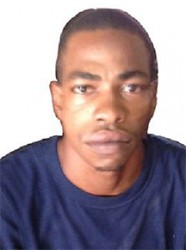 Constable Morgan had already opened the door by that point. But in spite of his appearance a half of an hour late, Magistrate Azore upheld her decision, after she was informed that Morgan had to be briefed before he offered evidence in the trial.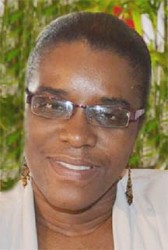 Underwood, 24, is accused of causing Thompson's death by dangerous driving on December 24, 2013. He pleaded not guilty to the charge.
It is the police's case that Underwood, at about 2:15pm was driving motor vehicle PPP 8655, heading west on Shiv Chanderpaul Drive, when he failed to stop at the intersection of North Road and Shiv Chanderpaul Drive, and collided with the left front side of a motor van, belonging to the National Library. The motor van then collided with a concrete culvert and as a result, Thompson, who was sitting in the front passenger seat, suffered injuries. She was pronounced dead on arrival at the Georgetown Public Hospital.
Underwood, who is on $500,000 bail, will make his next court appearance on May 6. Police Constables Brown and Morgan are scheduled to testify then.
Comments

Several hundred more sugar workers are expected to be laid off from the Skeldon, Rose Hall, and East Demerara estates by next month and the Guyana Agricultural and General Workers Union (GAWU) yesterday urged that the decision be reviewed.

The commencement order establishing the Telecommunications Agency was signed last Friday, in anticipation of the liberalisation of the telecoms sector, Minister of Public Tele-communications Cathy Hughes announced yesterday.

Nickela Craig-Singh, the woman who was arrested last Friday after the Customs Anti-Narcotic Unit (CANU) found over 10 pounds of cocaine in the ceiling of her Soesdyke home, was yesterday sentenced to four years in prison and fined over $14 million after pleading guilty to possession of the drug.

Almost two weeks after he made a Facebook post in which he questioned whether the Indian High Commission was interfering in Guyana's internal affairs, Director of Public Information Imran Khan yesterday said that he regretted the "furore" his post created and admitted that it should have benefitted from "greater elegance or not have been made." After public reprimand and criticisms coming from even within the government, Khan, who initially staunchly maintained that he voiced his concerns in his private capacity as a citizen, said in a recent post on the issue that he now appreciates how persons may have interpreted his views as being some way reflective of the office he holds.
A young man seen in a recent viral video being brutally murdered in neighbouring Venezuela has been identified as a Port Kaituma miner.