The police say that investigations are being conducted into the circumstances surrounding an incident where at about 2055h. last night, Alex Griffith, 15 years, of East La Penitence Squatting Area, Georgetown, was shot to his mouth by a policeman.
Police say that the incident occurred during the response to a report of robbery with aggravation committed on a relative of the rank earlier in the evening.
Griffith has been admitted to the GPHC.
The rank is under close arrest as the investigations continue.
Comments

The Working People's Alliance (WPA) today announced its support for the government's restructuring of the sugar industry.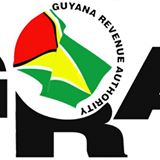 The Guyana Revenue Authority (GRA) today warned about the impersonation of licenced customs brokers.

(Reuters) – England's top order fired in unison to give them a four-wicket win in the second one-day international against Australia on Friday as Aaron Finch's second straight hundred for the hosts could not prevent them falling 2-0 behind in the series.

Four weeks after passing a $267 billion budget for 2018, the National Assembly will debate a supplemental provision of $1.75 billion to meet a portion of the severance pay for around 4,000 sugar workers.

Autopsies performed on the bodies of Ambrose Baharally and Martin Godette, the Pomeroon farmers who were shot dead on Sunday, have found that both men died from gunshot injuries to the head.