-event organisers silent over security hole
Two weeks after popular disc jockey Curtis 'Casual' Armstrong was shot following a concert at the Providence National Stadium, the police are yet to make any headway in investigations while the concert's promoters remain mum on lax security at the event.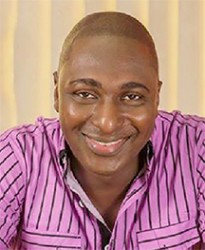 Armstrong was shot to his abdomen and left arm during the early morning hours of April 20th, following the Easter Fest Concert promoted by Hits and Jams Entertainment and McNeal Enterprise. He, along with one other man, had been shot during an argument with two men in the car park of the stadium.
The argument had reportedly begun in the VIP section of the concert over ice.
After several attempts at making contact with the show's promoters, a representative of Hits and Jams Entertainment on Saturday relayed that the principals of the company had "no comments" on security protocols at the stadium. The shooting had raised renewed questions about security at stadium concerts and how weapons were getting past detectors.
There are yet to be any arrests made in relation to the shooting.
Days after the shooting, Armstrong's family was yet to receive any word from the police in relation to the matter.
Comments

The improvised weapons (Prisons photo) Prison Staff this morning with the support of the members of the other services, reported for duty at the new holding area lusignan Prison.

Nicolas Maduro CARACAS/LIMA, (Reuters) – A group of 12 regional nations plus the United States rejected Venezuela's new government-allied legislative superbody, saying they would continue to regard the opposition-controlled congress as the country's only legitimate law maker.

Eighteen prisoners at the Lusignan penitentiary were being treated for injuries last night following a reported attempt to kill a fellow inmate during which warders fired shots.

A 12-year-old girl is now dead, while her brother narrowly escaped a similar fate yesterday after their aunt's La Bonne Intention (LBI), East Coast Demerara house, which they were under, collapsed on them.

Guyana has officially applied for membership in the European Union's Extractive Industries Transparency Initiative (EITI) which will help in tracking revenues from oil and other natural resources.