Justice Dawn Gregory yesterday overruled a no-case submission made by defence attorney Peter Hugh in the trial of Desiree Jeffers, who is accused of murdering her former partner and hiding his body in a septic tank.
Jeffers is on trial before Justice Dawn Gregory and a 12-member jury for the murder of Igris Bobb-Blackman, who was an ex-policeman.
Hugh had made the no-case submission after state attorneys Natasha Backer and Mercedes Thompson closed their case yesterday.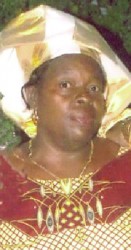 Earlier in the trial, Gale Franker had testified that Jeffers had threatened to kill her and Bobb-Blackman a few days before his body was discovered wrapped in a carpet and bound with a rope in the septic tank of his residence at Parfait Harmonie, West Bank Demerara.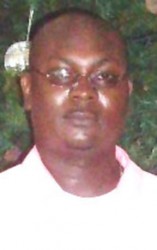 She said after becoming involved in an intimate relationship with Bobb-Blackman she was constantly threatened by Jeffers. She said Jeffers had once threatened to burn her house down.
Franker related that on January 19, 2011, she had seen Bobb-Blackman early in the morning at her home. She said she spoke with him several times after that while recalling her last conversation with him. She said she was speaking with him on the phone when she started to hear "loud voices" in the background. One of the voices, she said, she recognized as Jeffers. "I disconnected the call and I called the La Grange Police Station," she said.
Hours later his body was found.
Comments


The National Accreditation Council of Guyana (NAC) is advising the public that the American Medical Institution is not registered with the NAC as is legally required for post-secondary and tertiary educational institutions operating in Guyana.

Fifteen city councillors voted yesterday in favour of accepting the recommendations of the parking meter renegotiation committee, which would see a reduction in parking fees to $150 per hour, exemptions for religious organisations and schools, and Smart City Solutions (SCS) giving up on their claim to garage parking.

A GDF rank was yesterday remanded to prison over three armed robbery charges and alleged possession of an unlicensed gun and ammunition.
Minister of Natural Resources and Leader of the Alliance for Change (AFC), Raphael Trotman on Monday praised ExxonMobil for investing in the oil sector here and said it is now resulting in other important companies wanting to do business here.

The city lance corporal, who on Sunday allegedly shot and killed Marlon Fredericks, a mentally-challenged vendor, after he reportedly attempted to flee custody is to be charged with manslaughter.