The Married Persons (Property) (Amendment) Bill 2013 was on Thursday evening unanimously approved by parliament and will see persons being given a three-year timeframe to claim property after the dissolution of their marriage.
The bill in the name of deceased APNU parliamentarian Debbie Backer saw every parliamentarian who spoke on it dedicating same to Backer. They explained that the bill seeks to give, especially women, the option of a change of heart in filing for property up to three years after their divorce through the summary process.
However, Attorney General Anil Nandlall explained that the bill was subject to interpretation and to him means that the three-year period was a guide. "It should be interpreted to be inclusionary and not exclusionary. In other words it should include applications for the three-year period by allowing those applications to benefit from a summary process but not to exclude applications beyond the three years as a statutory bar… a person can come by a protracted long writ procedure and file for division of property outside the three-year period," he said.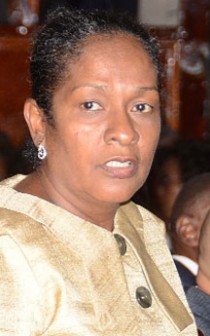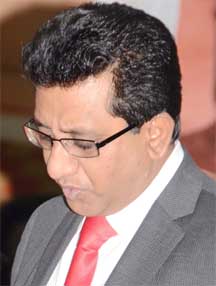 AFC MP Moses Nagamootoo opined suggested that the Bill be renamed "The Debbie Backer Bill" as he informed that he welcomed its approval since its ensures persons will speedily see the tangible benefits from the marriage after moving on.
"A person in marriage…after a divorce, having to face this long journey called justice, would very well expire and not enjoy the fruits of their matrimony or properties acquired in the course of marriage…within three years of the divorce being pronounced you can take advantage of the Act and go to court under the procedure in the course of marriage and have the award made quickly," he said.
"This is a great piece of legislation for Guyana; a great victory for married women, in particular," he added.
PPP/C Member of Parliament Bibi Shadick said that while the bill appears to be "a very simple and innocent looking piece of legislation," the possibility exists that it could be very complex.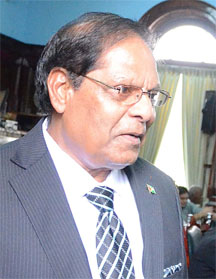 Comments

GEORGETOWN, Guyana,  CMC – Jason Mohammed completed his seventh first class hundred but there was little joy for Trinidad and Tobago Red Force as Guyana Jaguars needed a mere 45 deliveries to pull off an innings and 81-run win in their final round match here today.

LIMA, (Reuters) – Pope Francis wrapped up his trip to Chile and Peru today by warning that Latin America was in a deep crisis from corruption, with politics in most countries "more sick than well." Speaking in improvised remarks to bishops, he mentioned the scandal involving construction company Odebrecht, which has admitted to paying billions in bribes, as an example of greed run amok across the continent of his birth.

SYDNEY,  (Reuters) – England's Jos Buttler struck a belligerent unbeaten 100 to set up a 16-run win over Australia in the third one-day international on Sunday, as the touring side took an unassailable 3-0 lead in the five-match series.

The Public Procurement Commission (PPC) hopes that by the end of this year debarment legislation would be in place as it will soon begin meeting with stakeholders on a draft.

A bill to provide a legal framework for the protection of witnesses was passed without amendment by the National Assembly on Friday evening despite arguments by the parliamentary opposition that it failed to take into account modern challenges.