Lloyd Britton was yesterday committed to stand trial for the murder of Elvis Fernandes, who was shot dead on Mandela Avenue last year during an argument between two motorists.
Britton, called 'Lloyden Britton,' of 77 Surat Drive, Beterverwagting, East Coast Demerara, was charged with the July 26, 2013 murder of Fernandes and committed after a preliminary inquiry into the charge was conducted at the Georgetown Magistrates' Court One.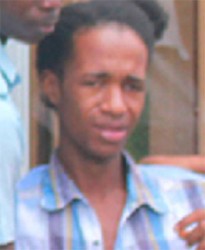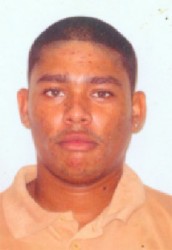 Police had said Fernandes became involved in an argument between a minibus driver and the driver of a car that he was in at the time.
The police further stated that Fernandes was shot to his chest by a passenger who was in the bus at the time.
Thomas and Success allegedly received and concealed a gun from Britton, knowing that he had murdered Fernandes on the day in question.
Cousins Jermaine Thomas and Gerome Success were charged with harbouring Britton after knowing that he had murdered Fernandes. However, Success was discharged and Thomas was committed to stand trial for his involvement in the murder.
The preliminary inquiry, led by Police Prosecutor Bharat Mangru, lasted four months and saw 19 witnesses offer evidence.
Chief Magistrate Priya Sewnarine-Beharry ruled that there was sufficient evidence against Britton and Thomas.
Britton is represented by attorney-at-law Peter Hugh and Success is represented by attorney George Thomas.
Comments

(Trinidad Guardian) Education Minister Anthony Garcia says the University of Trinidad and Tobago (UTT) is of the view that the organisation is "overstaffed and to run the university efficiently it will mean they have to trim fat." But former Tertiary Education Minister Fazal Karim is warning that the decision to retrench 287 staff members, will "compromise the quality of teaching and learning and administration at the university," and may impact its accreditation with the Accreditation Council of Trinidad and Tobago (ACTT).

In preparation for Guyana's emerging oil and gas sector and the bustling business usually synonymous with the industry, the Pegasus Hotel is expected to undergo a huge expansion which includes office and residential rental spaces.

Police Commissioner Seelall Persaud is to resume his duties today after spending approximately six months on leave, Public Security Minister Khemraj Ramjattan yesterday confirmed to Stabroek News.
The Alliance For Change (AFC) yesterday launched a scathing attack on the union GAWU, accusing it of decades of sabotage of the sugar industry and not genuinely representing the interests of its workers.

The importance of foot health, especially for persons with diabetes, was emphasized by Podologist Yvonne Braithwaite yesterday, when she launched the local leg of Rovon Health Care Inc, which includes a foot spa.