Advice from the Director of Public Prosecutions (DPP) must be sought before the preliminary inquiry into the murder charge against the five men accused of killing kidnapped Enmore businessman Rajendra Singh can begin.
The quintet accused of the murder appeared once again yesterday before the Georgetown Magistrates' Courts, where Police Prosecutor Bharat Mangru informed Chief Magistrate Priya Sewnarine-Beharry that he had just received the file and required two weeks' adjournment.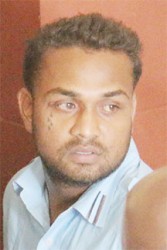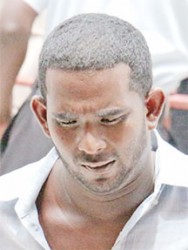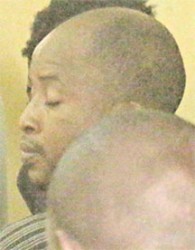 Doodnauth "Pumpkin" Ketwaroo, 26, of 365 Good Hope, East Coast Demerara; Tony Thomas, 27, of 7 Bel Air Village, Georgetown; Michael "Jet Lee" Lewis, 37, of 65 Sheriff Street, George-town; Adony James, 31, of 171 East Ruimveldt, Georgetown and Sheldon Chase, 28, of 349 Pike Street Kitty, Georgetown are alleged to have murdered Singh, between April 5 and April 9, at Le Repentir Cemetery.
During their initial appearance, claims of torture and abuse at the hands of the police had been raised by four of the men's lawyers.
Yesterday, attorney-at-law Peter Hugh went on record for Ketwaroo and James while Adrian Thompson said that he was Chase's lawyer.
Ketwaroo and James had initially been represented by attorneys-at-law Gordon Gilhuys and Sedella Ferrell respectively.
It is unclear whether Thomas, previously represented by James Bond, and Lewis, who had retained Gilhuys, still have legal counsel.
The men are due to return to court on June 9 for report and fixtures.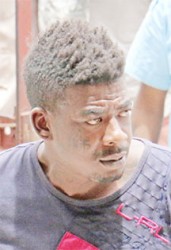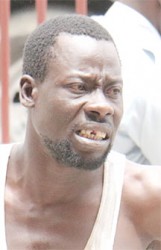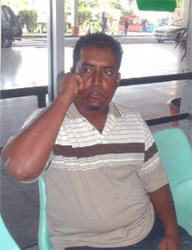 Rajendra Singh's body was discovered on the morning of April 9 in the Le Repentir Cemetery with his hands bound and a gunshot wound to his head. The discovery came four days after the car dealer was kidnapped from his business place and a multi-millionaire dollar ransom demanded for his safe return.
Comments

Four weeks after passing a $267 billion budget for 2018, the National Assembly will debate a supplemental provision of $1.75 billion to meet a portion of the severance pay for around 4,000 sugar workers.

Autopsies performed on the bodies of Ambrose Baharally and Martin Godette, the Pomeroon farmers who were shot dead on Sunday, have found that both men died from gunshot injuries to the head.

The ground-breaking Whistleblower Protection Bill was passed in the National Assembly last evening without amendment, although there was opposition to the formulation of a commission to act as the governing body.

The preservation of land assets is essential to the creation of a green state and a good life for future generations, President David Granger said yesterday at the launch of a US$15M Sustainable Land Development and Management Project.

Contending that the previous administration failed to find sustainable ways to restructure the security sector and identify the root causes of crime, President David Granger yesterday said that government's determination to resuscitate the UK Security Sector Reform Action Plan (SSRP) is part of its efforts to take corrective action.