Desiree Jeffers, who was on trial for the murder of her former partner Igris Bob-Blackman, was found not guilty today by a 12-member jury.
Jeffers was on trial before Justice Dawn Gregory at the High Court for the murder of Bob-Blackman, who was found dead in a septic tank in their Parfait Harmonie West Bank Demerara home in 2011. "This was a circumstantial case, you are free to go," Justice Gregory told her after the jury handed down their verdict.
Earlier in the trial Jeffers was forced to lead her defence after the judge overruled a no-case submission by her attorney, Peter Hugh.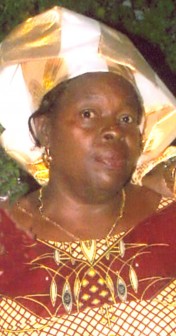 Jeffers denied murdering Bob- Blackman, while claiming that it was her "kindness" that caused her imprisonment so far. "I'm not responsible for Mr. Blackman demise. The kindness of my heart put me in this position for three years, five months," she told the court after opting to give an unsworn statement.
The state's case was presented by state attorneys Natasha Backer and Mercedes Thompson.
Bob-Blackman's family were angered by verdict. "She get free from here but she ain't free from God!" one relative said.
Jeffers was embraced by her family outside of the court on the road.
Bob-Blackman's body was found in a septic tank bound in a multi-coloured carpet.
Comments

Attorney, Dr Arif Bulkan is to be sworn in as an acting Justice of Appeal tomorrow.

GPL says that some of its customers on the West Coast and East Bank of Demerara experienced unusually lengthy power cuts as a result of heavy winds and rain last evening and early this morning.

Alliance for Change (AFC) leader Raphael Trotman yesterday said the diversion of billions to the security sector after the destruction of the Camp Street prison was partly responsible for the government not budgeting the full sum for severance payments to laid off sugar workers.

The police were up to yesterday afternoon still working to ascertain the motive behind the murders of Ambrose Baharally and Martin Godette, the Pomeroon farmers who were shot dead on Sunday and a potential witness was taken into custody to assist with the investigation.

Former President Donald Ramotar has accused the current government of accepting loans from India that he initiated except those pertaining to the rehabilitation of the sugar industry but State Minister Joseph Harmon says he is unaware of the claim and has urged that the former head of state prove it.