Police yesterday said Rawle Newton was also wanted for questioning into the murder of money-changer Bridjlall Persaud on February 20, 2014.
Newton who was also known as `Satan Ambassador' was discovered dead on Saturday evening on an Eccles, East Bank road with several gunshot wounds.
He was positively identified on Tuesday. The police had not linked him to Persaud's murder prior to last evening.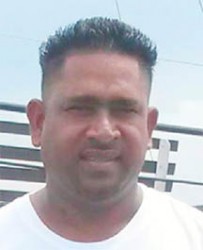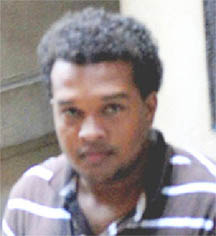 Newton had been charged on September 20, 2010, with the murder of businessmen Jainarine Raghubar and Ramdeo Deonarine which had occurred at Bartica. The matter was subsequently discharged and the police said last evening that they had been awaiting legal advice in relation to recharging.
Newton was also wanted by the police following investigations into an armed robbery committed on Charles James at Parfait Harmonie on February 15, 2014, and a Wanted Bulletin had been issued for him by the police in relation to this matter on February 20, 2014. That was the same day that Persaud was murdered.
Comments
Secretary-General of the Caribbean Community (CARICOM) Ambassador Irwin LaRocque has urged Sweden to use its position in two major international organisations to highlight the "unfair labelling" of some of the Community's Member States as "non-cooperative tax jurisdictions".

First Lady, Sandra Granger, yesterday, met with members of the Covenant Home for Children, a United States-based charity, which is registered in California and focuses on the homeless, runaway, abandoned, abused, trafficked, or exploited youth of Guyana.

Allen Chastanet   CASTRIES, St. Lucia, (Reuters) – The prime minister of the small Caribbean country of St.
Dear Editor, Kindly publish my response, as follows, with regard to an anonymous letter published by the Guyana Chronicle on Wednesday, August 16, 2017, under the caption 'Will the Auditor General investigate the deputy chief elections officer?' Editor, this letter is the second deliberate attempt aimed at besmirching my integrity, obviously with clandestine objectives. 

President David Granger, today, announced that Minister within the Ministry of Communities,  Dawn Hastings-Williams will assume the portfolio of Minister of Public Affairs in the Ministry of the Presidency with effect from September 1, 2017.