A Rockefeller Center security guard who bought a lottery ticket on his lunch break has won a US$3 million jackpot, NBC reported today.
Lottery officials said Rafik Sulaiman, a 58-year-old father of three and an immigrant from Guyana, bought the US$10 ticket from a vending machine at a Pronto Pizza on 48th Street.
He is one of eight winners who were presented with prizes by New York Lottery representatives yesterday, NBC said.
Sulaiman told NBC he bought the only ticket in the vending machine and took it back to work, where he scratched it off to find he had won the jackpot.
Sulaiman, who lives in Astoria, finished his work day and went home as usual.
He told NBC he has not decided what he will do with his winnings, a lump sum payment of more than US$1.5 million. He isn't quitting his job, though.
"I'm just going to hang low," he said.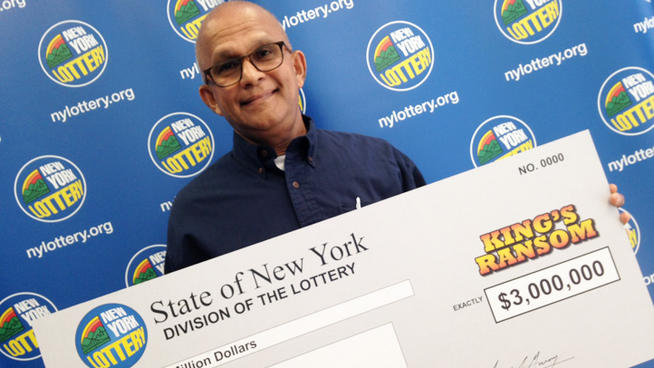 Comments

Attorney, Dr Arif Bulkan is to be sworn in as an acting Justice of Appeal tomorrow.

GPL says that some of its customers on the West Coast and East Bank of Demerara experienced unusually lengthy power cuts as a result of heavy winds and rain last evening and early this morning.

Alliance for Change (AFC) leader Raphael Trotman yesterday said the diversion of billions to the security sector after the destruction of the Camp Street prison was partly responsible for the government not budgeting the full sum for severance payments to laid off sugar workers.

The police were up to yesterday afternoon still working to ascertain the motive behind the murders of Ambrose Baharally and Martin Godette, the Pomeroon farmers who were shot dead on Sunday and a potential witness was taken into custody to assist with the investigation.

Former President Donald Ramotar has accused the current government of accepting loans from India that he initiated except those pertaining to the rehabilitation of the sugar industry but State Minister Joseph Harmon says he is unaware of the claim and has urged that the former head of state prove it.