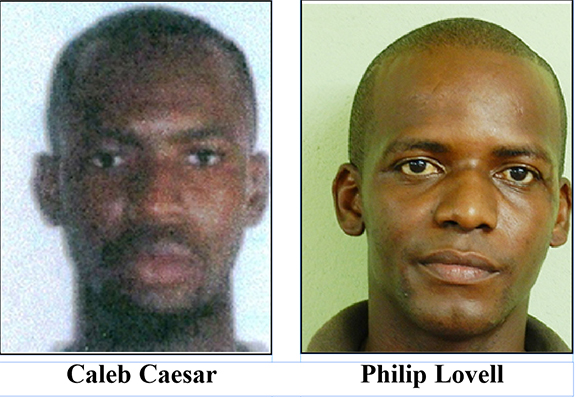 Wanted bulletins have been issued for two men in connection with cocaine found in vegetables and fruits in Trinidad on Thursday last.
According to the Customs Anti-Narcotics Unit (CANU) Caleb Habeed Caesar of 130 Garnett Street, Newtown and Philip Carlos Jermin Lovell of 060 Guyhoc Gardens are wanted for questioning in connection with the discovery.
CANU said that Lovell's old identification number was 1764985 and his new identification number is 115909666.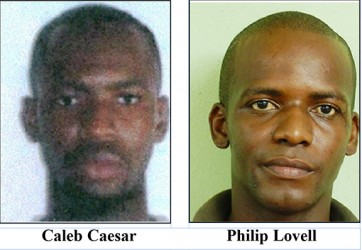 Anyone who has information on their whereabouts are asked to contact CANU on telephone number 227-3507.
Comments

Three persons, including the widow of one of the two Pomeroon farmers shot dead on Sunday, have been taken into custody and police say one of them led detectives to the location of an arms cache that allegedly belonged to one of the deceased.

The $3.5 billion contract for the Mazaruni Prison expansion, over which BK International Inc.

The family of Marlon Fredericks, the mentally-challenged vendor who was fatally shot by a member of the city constabulary on Sunday, has lodged a report at the Police Complaints Authority (PCA) after a police force report on his cause of death contradicted the autopsy report.
Police in 'B' Division are searching for six suspects in connection with the recent shooting at De Velde, in the Berbice River.

Grade Six students are sitting a series of mock examinations designed to prepare them for this year's National Grade Six Assessment (NGSA) scheduled to be held on the 28 and 29 of March.