The eight-year-old son of murdered taxi driver Savitri Gangadeen Parma, was among four witnesses who testified yesterday when the preliminary inquiry (PI) into the murder charge against Sylvester Bristol, the Yarrowkabra man accused of the crime, commenced.
It is alleged that sometime between February 15 and 16, Bristol murdered Parma at Dakara Creek,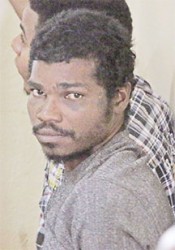 Linden/Soesdyke Highway.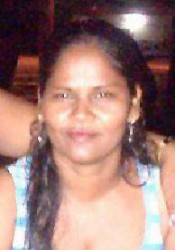 First to take the stand was Kamal Parma, the husband of the deceased, immediately followed by their eight-year-old son, Carlos Parma, who drew everyone's attention as he bravely offered evidence to the court. Savitri's sister, Sharon Gangadeen and her father-in-law, Kissoon Parma, also offered evidence during yesterday's proceedings.
Hours after Parma went missing, her body was found around 6 am on February 16. According to reports, the driver had informed her husband that she would be making a drop to Red Loam with an employee of a sand pit owner in the area. Parma's car was discovered with her sleeping eight-year-old son in the backseat shortly after she had gone missing.
A subsequent post-mortem examination revealed that she had died from strangulation and had also suffered a broken neck.
The PI continues today when Gangadeen is expected to continue giving evidence. Also scheduled to give evidence is Constable Beharry.
Comments

(ICC) Antigua and Barbuda, Guyana and St Lucia were today announced by the International Cricket Council (ICC) as the venues for the ICC Women's World Twenty20 2018, which will be staged from 9-24 November.

The sugar union, GAWU today said that more sugar workers are to be made redundant.

(Trinidad Guardian) Education Minister Anthony Garcia says the University of Trinidad and Tobago (UTT) is of the view that the organisation is "overstaffed and to run the university efficiently it will mean they have to trim fat." But former Tertiary Education Minister Fazal Karim is warning that the decision to retrench 287 staff members, will "compromise the quality of teaching and learning and administration at the university," and may impact its accreditation with the Accreditation Council of Trinidad and Tobago (ACTT).

In preparation for Guyana's emerging oil and gas sector and the bustling business usually synonymous with the industry, the Pegasus Hotel is expected to undergo a huge expansion which includes office and residential rental spaces.

Police Commissioner Seelall Persaud is to resume his duties today after spending approximately six months on leave, Public Security Minister Khemraj Ramjattan yesterday confirmed to Stabroek News.