The murder trial of Quaison Jones, who is accused of killing a fish vendor at the Meadowbank wharf in 2011, is scheduled to begin today in the High Court.
A jury was empanelled yesterday before Justice Navindra Singh to preside over the trial. Jones is accused of killing Marlon Greene on January 17 during a fight.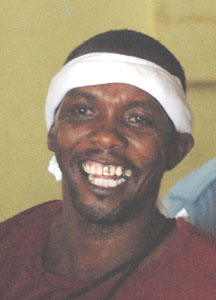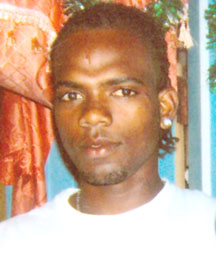 According to reports, both men worked at the wharf and on the day of the murder they got involved in a fight and Greene was stabbed several times to his neck.
Jones is being represented by George Thomas while Senior State Counsel Judith Gildharie-Mursalin is presenting the state's case.
Comments

Eighteen prisoners at the Lusignan penitentiary were being treated for injuries last night following a reported attempt to kill a fellow inmate during which warders fired shots.

A 12-year-old girl is now dead, while her brother narrowly escaped a similar fate yesterday after their aunt's La Bonne Intention (LBI), East Coast Demerara house, which they were under, collapsed on them.

Guyana has officially applied for membership in the European Union's Extractive Industries Transparency Initiative (EITI) which will help in tracking revenues from oil and other natural resources.

State Minister Joseph Harmon yesterday reiterated that President David Granger's directive to the Police Service Commission to halt its consideration of promotions was intended to prevent damage to the image of the Guyana Police Force but he could not say under what authority the head of state acted.

While saying that a strong security presence along the country's borders is the first line of defence against transnational criminal syndicates, President David Granger yesterday called for cooperation by all actors to see the security of Region Nine as a priority.