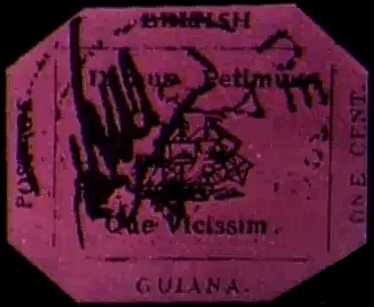 NEW YORK, (Reuters) – A British Guiana One-Cent Magenta postage stamp from 1856, the only one of its kind to still exist, sold for record US$9.5 million at Sotheby's today.
The hefty price, which includes the buyer's premium, makes the one-inch by one-and-a-quarter-inches stamp (2.5 cm by 3.2 cm) printed in black on magenta paper the most expensive stamp ever sold at auction and the most valuable object by weight and size, according to the auction house.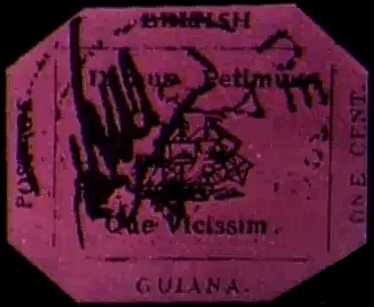 Comments

Guyanese businesses will have a chance to network with leaders in the oil and gas industry at the inaugural Guyana International Petroleum Business Summit (GIPEX).
The police say they are investigating a shooting incident which occurred about 11:20 am today at Leopold and Breda streets, Werk-en-Rust during which shop owner, Jacqueline Lagnah, 55, of 83 Leopold and Breda streets, sustained two suspected gunshot injuries to her lower back.

CARACAS/SAN CRISTOBAL, Venezuela,  (Reuters) – A wave of looting by hungry mobs across Venezuela has left streets of shuttered shops in provincial towns and pushed some store owners to arm themselves with guns and machetes, stirring fear that the turmoil could spread to the capital Caracas.

Taariq Stephens (New York Daily News photo) A Brooklyn man got a 41-year maximum prison sentence yesterday for killing a 16-year-old Guyanese girl who authorities said rejected his advances.

PRETORIA,  (Reuters) – Debutant Lungi Ngidi took six wickets as South Africa defeated India by 135 runs to claim victory in the second test in Pretoria today and also win the series with an unassailable 2-0 lead in the three-match contest.