An environment which represses the ability of LGBT people to live their lives the way they wish can breed anger which, if not addressed, may give way to depression. If this progresses, such persons can develop homicidal and/or suicidal thoughts, says Dr. Faith Harding.
Harding, a psychologist and advocate for the rights of women and children, explained to a gathering at the Dutch Bottle Café on Tuesday night that around 95% of the persons she has worked with in her practice here and abroad have demonstrated these tendencies.
Harding was part of a panel, which included Hindu leader Swami Aksharananda, and Reverend Patricia Sheerattan-Bisnauth, invited by the Society Against Sexual Orientation Discrimination (SASOD) to speak on the LGBT community in Guyana.
During the discourse, Harding said it pains her to see what Lesbian Gay and Bisexual and Transgendered (LGBT) people go through as a result of the restrictions imposed on them either by state laws or cultural norms.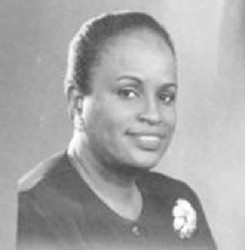 She said that in many cases turmoil rages in the mind of an LGBT person as he/she tries to figure out if he/she should be that which society tells him/her to be, or who he/she believes him/herself to be.
Harding said that society tends to reject the LGBT community either from a biological or religious perspective, many times prompting LGBT people to conform to what is expected of them despite their own convictions.
To do otherwise, she said, brings rejection, not just by relatives, but by counterparts in school, the workplace and even the religious communities. Such rejection, Harding posited, provokes anger in these individuals towards others, and themselves, in some cases. She also said that such persons, as they attempt to live "normal" lives, can also harbour anger and resentment which can lead to depression, and eventually, homicidal and/or suicidal thoughts.
While anger is a normal emotion, she explained, persistent anger can lead to the development of mental health issues, including depression.
These challenges, she said, are not exclusive to a particular age range. Harding says such characteristics are not age specific, as she has also observed them in persons as old 41 and as young as 12. Around 95% of the persons Harding has worked with have expressed anger towards themselves and others, and have shared thoughts of killing themselves and/or others around them.
She is of the opinion that some of Guyana's laws, particularly the ones which criminalise homosexual practices, are partially responsible for proliferating this mental condition. This reality, she told those gathered, is a human rights issue that must be addressed. Harding, who had waged an unsuccessful campaign to be the presidential candidate for the People's National Congress Reform (PNCR) in 2011, also said that she would assent to legislation aimed at repealing such laws. To do otherwise, she said, would be irresponsible, considering the effects they have on the LBGT community.
Comments

A police officer helps evacuate people after a van crashed into pedestrians near the Las Ramblas avenue in central Barcelona, Spain August 17, 2017.
A post-mortem examination is expected to be performed on the body of housewife Janice Edwards, 38, of 121 'C' Field, Sophia, ECD, to determine the cause of her death.

A sketch of the proposed Curepe Interchange (Trinidad Guardian) China Railway Construction Corporation (CRCC) has been awarded a $221.7 million contract by the National infrastructure Development Company (Nidco) to build the controversial Curepe Interchange, the state company's chairman Herbert George has confirmed.

Legal Advisor to the Police, retired Justice of Appeal, Claudette Singh yesterday testified that there was insufficient evidence in the allegation made by Andriff Gillard of an alleged plot to assassinate President David Granger.

Today at 2 pm the 30 councillors of the Georgetown City Council will once again cast a vote on the future of metered parking in the city and several of them have told Stabroek News that they want to be sure their vote accurately represents a mandate from residents.