Sybil Bookey on Sunday celebrated her 100th birthday.
Born and raised at Victoria Road, Plaisance, East Coast Demerara, Bookey now resides at the Palms Geriatric Home.
The former market vendor, who believes that her longevity is due to her kindness and spirituality, now spends her time singing and fondly reminiscing on days past. Her granddaughter, Greer, told Stabroek News, "Granny remembers everything."
It was Greer who last Sunday held a party in her grandmother's honour at the Palms. During the festivities, Bookey treated her friends to her singing.
Bookey has three children, 13 grandchildren and over nine great-grandchildren.
Comments

The Working People's Alliance (WPA) today announced its support for the government's restructuring of the sugar industry.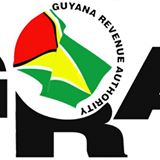 The Guyana Revenue Authority (GRA) today warned about the impersonation of licenced customs brokers.

(Reuters) – England's top order fired in unison to give them a four-wicket win in the second one-day international against Australia on Friday as Aaron Finch's second straight hundred for the hosts could not prevent them falling 2-0 behind in the series.

Four weeks after passing a $267 billion budget for 2018, the National Assembly will debate a supplemental provision of $1.75 billion to meet a portion of the severance pay for around 4,000 sugar workers.

Autopsies performed on the bodies of Ambrose Baharally and Martin Godette, the Pomeroon farmers who were shot dead on Sunday, have found that both men died from gunshot injuries to the head.