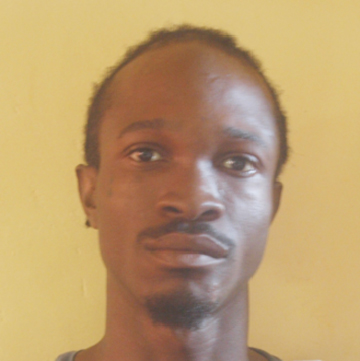 Robbery under arms accused Keron Cummings who was one of the prisoners who escaped during a well-planned break-out from the lockups at the Georgetown Magistrate's Court last month, was yesterday morning recaptured, Crime Chief Leslie James has confirmed.
James told Stabroek News that Cummings' almost six weeks of freedom came to an end some time during the wee hours yesterday when he was caught in the Omai area in Region Seven. Cummings, a resident of Sophia, is in police custody and is expected to make a court appearance this week charged with escaping from lawful custody.
On May 19, Cummings and three other prisoners managed to escape through a small ventilation window of the lockups before scaling a chain link fence and making their way through a bushy alleyway that leads out to Brickdam. After realizing what had transpired police managed to recapture murder accused Steve Bacchus before he could get far but the other three escaped; one was seen entering a waiting motor car. Hours later murder accused Vickram Persaud, called 'Lil John', 28, of Doctor Dam, La Grange, West Bank Demerara was cornered in West Coast Berbice, and shot dead by police during an armed confrontation.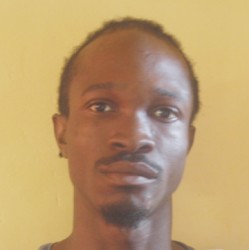 Randolph Marks, a 20-year-old armed robbery accused was found hiding under a bed.
Marks and Bacchus were charged and after admitting to the escape were sentenced to two years imprisonment each. They both had denied planning the break-out explaining that the opportunity of freedom presented itself and they just took it.
Comments

Attorney, Dr Arif Bulkan is to be sworn in as an acting Justice of Appeal tomorrow.

GPL says that some of its customers on the West Coast and East Bank of Demerara experienced unusually lengthy power cuts as a result of heavy winds and rain last evening and early this morning.

Alliance for Change (AFC) leader Raphael Trotman yesterday said the diversion of billions to the security sector after the destruction of the Camp Street prison was partly responsible for the government not budgeting the full sum for severance payments to laid off sugar workers.

The police were up to yesterday afternoon still working to ascertain the motive behind the murders of Ambrose Baharally and Martin Godette, the Pomeroon farmers who were shot dead on Sunday and a potential witness was taken into custody to assist with the investigation.

Former President Donald Ramotar has accused the current government of accepting loans from India that he initiated except those pertaining to the rehabilitation of the sugar industry but State Minister Joseph Harmon says he is unaware of the claim and has urged that the former head of state prove it.