Six months after four-year-old Jaden Mars died at the Georgetown Public Hospital (GPH) following treatment for a bitten tongue, his mother is still waiting for disciplinary action to be taken against those culpable for his death.
Natalie Caseley, Mars' mother, also told Stabroek News that she has been told that compensation would not be forthcoming.
Caseley explained that since her meeting with Chief Medical Officer (CMO) Shamdeo Persaud last month, she has been ignored by the official despite numerous attempts to make contact with him. She also revealed that after enquiring about financial compensation, she was told that it was not a possibility. "I put compensation to the CMO but I heard that the hospital does not offer compensation because it is a free public health care institution," she explained.
During the meeting, Caseley said, it was acknowledged, upon the conclusion of an investigation, that mistakes had been made by the hospital. The investigation was so thorough it was decided no other was necessary, she was told.
According to the woman, she has been hearing since late April that disciplinary action was to be taken against four health care workers who had been involved in handling her son prior to his death. However, she is yet to receive word on these actions.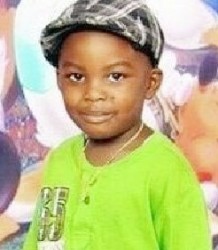 "If they had indicated to me that they will discipline these persons…what are you waiting for?" she questioned.
The disciplinary actions can take three forms; the first involves a verbal warning. However, she said, due to the "gross negligence" in her son's case, this form was automatically dismissed.
The second form involves the suspension of the worker while the third speaks to the revocation of the workers' medical licences.
"It was a very good meeting and I was of the impression that they would discipline them [the workers] soon. However, it's been more than a month and I can't get on to the Mystery Man, the CMO," a frustrated Caseley said. Once again, she said, she has been given a runaround with promises of return calls that proved empty. Persaud has also not been available to Stabroek News.
She noted that she has been receiving more information from the media than the CMO. "I don't know if they [the media] have a special line or what but they manage to get into contact with him. I've not been able to meet him but the reporters have been able to meet with him," she said.
Her next step is to amplify her campaigning; she has already made contact with at least one news channel to highlight her difficulties.
She added that she will maintain her fight for justice despite the multiple challenges, including possible unemployment. Since her son's death, the mother has not returned to work and is being pressured to make a decision. However, she said, if push comes to shove she will choose to fight for her son. "I went into work today [Monday] to ask for more time off. I'm not sure if I will get it but if I have to choose between fighting for Jaden and losing my job, I will chose my son," she said. "If I have to fight this unemployed then I will."
Comments

Left-arm spinner Ashmead Nedd … picked up a couple wickets in Guyana's win.  

Jerry Lewis   LOS ANGELES,  (Reuters) – Jerry Lewis, the high prince of low-brow comedy on stage and in movies as well as a fund-raising powerhouse with his annual Labor Day telethon, died today of "natural causes" at the age of 91, his family said.

Beharry Automotive Limited (BAL) , the authorised distributor for Toyota parts and lubricants, says that an abundance  of imitation Toyota parts and lubricants have entered the market with the Toyota logo and trademark.

Grace Mugabe   HARARE,  (Reuters) – Zimbabwe's first lady Grace Mugabe returned from South Africa early today, state media reported, after a 20-year-old model accused her of assault in an upmarket Johannesburg hotel room.

Michael Bhopaul, 16, doesn't know if he is this year's best performer at    the Caribbean Secondary Examination Certificate (CSEC) Examinations, but with preliminary results showing that he has obtained passes in 25 subjects, he will be hard to top.