After almost a month with no word from them, a frantic search has started for two Berbician cousins who were last heard from at 14 Mile, Issano.
Odel Downer of Number 8 Village, West Coast Berbice (WCB) and Winston Johashen, of Number 9 Village, WCB, both 20, had started working as miners only about three months ago before their disappearance sometime in May.
Merlyn Downer, the mother of Odel, explained that this is the longest she has ever been out of contact with her eldest son. She last spoke to him on May 29 and had found it peculiar when she did not hear from him again. "He wouldn't call every day but at least every other day I would hear from him," she said.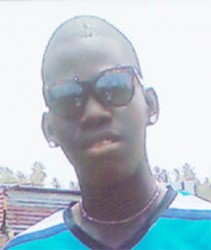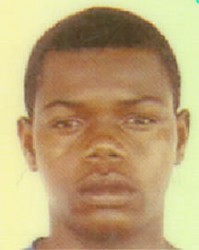 She realised something was definitely wrong, she added, when Father's Day passed without any word from Odel. She immediately began calling anyone who would be able to assist her in her search.
Her calls eventually led to Mursha Johashen, her cousin and the mother of the second missing youth. It was then, Mursha said, she too realised something was truly amiss with her own unreachable son.
When contact was made with the duo's employer late last week, the mothers were informed that the two young men had "broken camp" and left in the middle of the night, never to be seen since.
However, the mothers do not believe this tale. "I would talk to Odel regularly and he never said anything about being unhappy with the job or wanting to leave. He would constantly tell me that he likes it," Merlyn maintained.
The mothers also opined that the theory of the boys' running away is strange. "It seems fishy to me," they said. "Very fishy; it's unlike them both."
A report has already been lodged with the police. In the meantime, the mothers will continue their own desperate search.
Comments

Eighteen prisoners at the Lusignan penitentiary were being treated for injuries last night following a reported attempt to kill a fellow inmate during which warders fired shots.

A 12-year-old girl is now dead, while her brother narrowly escaped a similar fate yesterday after their aunt's La Bonne Intention (LBI), East Coast Demerara house, which they were under, collapsed on them.

Guyana has officially applied for membership in the European Union's Extractive Industries Transparency Initiative (EITI) which will help in tracking revenues from oil and other natural resources.

State Minister Joseph Harmon yesterday reiterated that President David Granger's directive to the Police Service Commission to halt its consideration of promotions was intended to prevent damage to the image of the Guyana Police Force but he could not say under what authority the head of state acted.

While saying that a strong security presence along the country's borders is the first line of defence against transnational criminal syndicates, President David Granger yesterday called for cooperation by all actors to see the security of Region Nine as a priority.