Darren Owen Harris, the United States-based chef who was busted along with his son with cocaine in handles of their luggage at the Cheddi Jagan International Airport (CJIA), will spend the next three years in jail after admitting that he was trying to smuggle the drugs to New York.
However, Harris's attempts to accept full responsibility for the crime and clear his son of any wrongdoing proved to be in vain as Darren Harris Jnr, 19, of Lot 27 D'Urban Street, Lodge, was subsequently arraigned on a charge of possession of cocaine for trafficking and he was remanded to prison to await trial.
A composed Harris, 41, stood before Chief Magistrate Priya Sewnarine-Beharry at the Georgetown Magistrates' Courts and proclaimed his guilt after being read a charge that on June 20, at the CJIA, at Timehri, he had in his possession 1.454kg of cocaine for the purpose of trafficking.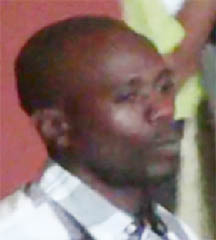 "Is me and meh son get hold but he din know what was in there [the suitcase handles]. Is I put it in deh," the father stressed.
Prosecutor Bharat Mangru, who presented the police's case, said that Harris was an outgoing passenger to the United States on Caribbean Airlines Flight 528 when he was observed acting in a suspicious manner by a constable.
As a result, he was stopped and searched and it was found that his suitcase handle was tampered with. The court then heard that this led to further investigations which unearthed the suspected narcotic stuffed in the handle of the suitcase.
The prosecutor said that the defendant was told of the suspicion to which he admitted. The substance was then weighed in his presence and amounted to 1.454 kg of cocaine.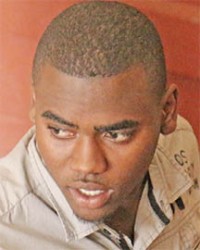 Although Harris said his son had no knowledge about the cocaine, the court heard a different story when Harris Jnr later appeared before the Chief Magistrate on a charge that he had 1.176kg of cocaine in his possession for the purpose of trafficking. Customs Anti-Narcotics Unit (CANU) Prosecutor Oswald Massiah said Harris Jnr, a vendor who lives in the United States, was at the airport when his suitcases were scanned and later searched. Massiah said in one of the suitcases, two ladies' handbags with beads on the handles, were searched and in the beads, silver-like paper containing a powdery substance was found. Massiah said Harris Jnr was told of the discovery and informed CANU officers that someone gave him the bags to deliver when he got to the USA.
The search and questioning continued at CANU's office, Massiah said, adding that Harris Jnr gave conflicting addresses before finally settling on a D'Urban Street address. Harris was later slapped with a drug trafficking charge.
Harris Jnr's attorney, George Thomas, asked for an early trial date and informed the court that his client was not a flight risk since CANU had his passport. The Chief Magistrate subsequently transferred the case to Providence Magistrate's Court, where it will be called on June 26.
Meanwhile, after the older Harris pleaded guilty, the Chief Magistrate explained to the unrepresented man that the offence carried a minimum mandatory sentence of three years imprisonment and a maximum of five years together with a fine of $30,000.
She then enquired from him whether he understood that by the plea entered the court can so rule and whether he was maintaining his guilty plea. To this Harris firmly responded and nodded his head in the affirmative.
Listing the aggravating factors in determining the sentence, the magistrate said that both the defendant's age and the quantum of cocaine were considered, while, regarding the mitigating circumstances, the court considered the fact that he pleaded guilty at the first given opportunity, saving the court considerable time in otherwise having to conduct a trial.
Harris was then informed that he would be sentenced to three years imprisonment together with being fined $30,000.
When asked whether there was anything he wanted to say, the man shook his head no and calmly took his seat. Earlier, he had informed the court that he worked as a chef in the United States and that he had never had any previous brush with the law.
Initial reports reaching Stabroek News were that Harris and his 19-year-old son who reside at North Road, Georgetown, were about to board Caribbean Airlines flight BW 528 when they were arrested.
According to a police statement, the discovery was made by ranks of the Police Narcotics Branch.
Comments

UN experts condemn racist violence in U.S., urge investigations GENEVA, (Reuters) – United Nations human rights experts called on the United States today to combat rising racist violence and xenophobia and to prosecute perpetrators of hate crimes.

The twin-engine Beechcraft seized by authorities on an improvised airstrip on Sunday in the North Rupununi, Region Nine area, was yesterday confirmed as bearing a registration number belonging to an investment company in Brazil.

ExxonMobil yesterday signed a deal with Guyana Shore Base Inc (GYSBI) for an onshore support facility at Houston on the East Bank of Demerara.
While students who sat Caribbean Examination Council (CXC) exams in May and June of this year will be able to access their results online on Friday, the Ministry of Education has already announced that Guyana has recorded a 7% increase in passes at the Caribbean Advanced Proficiency Examinations (CAPE).

A post-mortem examination is expected to be done today to determine the cause of death of a nine-month-old baby, who died on Monday after she was left in a car.