Miners yesterday gave the executives of their association a month to get government to honour promises made since early this year to grant concessions to cope with the drop in gold prices which, along with other factors, has caused declarations to fall.
The 20% drop in declarations for the first five months of this year has caused alarm due to the importance of gold to the economy. Up to June 21, declarations stood at 194 000 ounces with the figure being 234 000 ounces up to the same point last year. Yesterday, in a sometimes raucous meeting at the Guyana Gold and Diamond Miners Association (GGDMA) North Road headquarters, miners said that government is yet to make good on several promises made earlier this year during a meeting between them and President Donald Ramotar and charged the GGDMA executive to ensure that the authorities fulfill the promises made.
"No more promises," one declared, to cheers from the others even as President of the GGDMA Patrick Harding lamented that several promises remained unfulfilled and called on government to keep its commitments. "Six months down, we had a meeting, nothing happened," GGDMA executive Afro Alphonso said. After the issue was raised by several persons with it being noted that no timeline was given for the concessions to be in place and nothing happening despite months passing, a motion was proposed to give the executives one month to get government to honour its promises.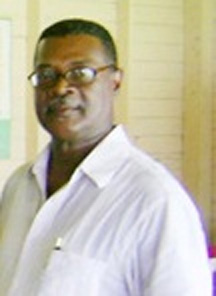 Harding said that he would write to Minister of Natural Resources and the Environment, Robert Persaud and ask for his assistance in trying to expedite the concessions as different agencies are involved. He noted that they have had a meeting with the minister and for some of the concessions, some regulations have to be changed and this has to be done through an Act of Parliament.
"We will take the mandate we get from our miners, and give them the timeline that our members give us and hopefully they will try to expedite whatever work in-house, preparations that they have to do," Harding told Stabroek News.
Gold has brought in the largest amount of foreign exchange in recent years and has underpinned the economy. The lower declaration has seen the government accusing miners of hoarding gold and the prospectors retorting with the argument that production has been lower for a host of reasons.
Production has dropped, Harding told the meeting. "One way or the other, every one of us has had to cut back." He pointed out that the price of gold has dropped from a peak of over US$1800 per ounce to about US$1300 today but operating costs remain the same. "You can't expect us to produce at the same level when we are at a disadvantage," he said. "If we had all these problems at the beginning of the year…and nothing has been done to alleviate them…production will be down," Harding added.
The GGDMA president told Stabroek News that the association has also proposed a sliding royalty scale based on the price of gold with royalties decreasing if the price drops below US$1000 an ounce and vice versa. They have not yet received a response on this proposal.
The GGDMA has also set up a trading arm, GGDMA Trading Inc and Harding told the meeting that they have received permission to import diesel and lubricants for the mining sector and they are in the process of importing the first shipment. He said that the benefits would be getting fuel to the miners closer to their location and at a cheaper cost. The Association has also applied for 20 permits for land and if it gets these, they will make them available to small miners, Harding said.
The GGDMA president also noted that in the coming weeks lands should be made available via lotteries and an auction.
Miners have scaled down operations – in some cases by as much as 40%, association representatives have said. Chairman of the Guyana Gold Board, Gobind Ganga has said that with the decline in gold declarations Guyana has lost about US$100M in foreign exchange and approximately $1.5B in royalty and taxes.
Comments

Nicolas Maduro CARACAS/LIMA, (Reuters) – A group of 12 regional nations plus the United States rejected Venezuela's new government-allied legislative superbody, saying they would continue to regard the opposition-controlled congress as the country's only legitimate law maker.

Eighteen prisoners at the Lusignan penitentiary were being treated for injuries last night following a reported attempt to kill a fellow inmate during which warders fired shots.

A 12-year-old girl is now dead, while her brother narrowly escaped a similar fate yesterday after their aunt's La Bonne Intention (LBI), East Coast Demerara house, which they were under, collapsed on them.

Guyana has officially applied for membership in the European Union's Extractive Industries Transparency Initiative (EITI) which will help in tracking revenues from oil and other natural resources.

State Minister Joseph Harmon yesterday reiterated that President David Granger's directive to the Police Service Commission to halt its consideration of promotions was intended to prevent damage to the image of the Guyana Police Force but he could not say under what authority the head of state acted.