People's National Con-gress Reform executive Amna Ally says that an investigation will commence into an altercation between parliamentarian Vanessa Kissoon and the party's General Secretary Oscar Clarke which resulted in Kissoon's suspension from the party.
Speaking to Stabroek News yesterday, Ally said that the matter is an internal party matter and she is "not privileged to the details to the suspension." Ally added: "the bottom line is we don't want to discuss our internal matter in the public domain," and confirmed that the other party involved was Clarke. "My party is governed by a constitution…if there is a matter we will take whatever action. We are going to make a determination" based on an investigation, she said.
Ally stated that Kissoon was made aware of her suspension. When asked why the party was not forthcoming regarding the matter, Ally noted that the issue was raised at Friday's press briefing held by the opposition coalition, A Partnership for National Unity (APNU) and the matter is a PNCR issue for them to decide on privately.
Ally, who is also the coalition's Chief Whip said that Kissoon's seat in the National Assembly is safe. Earlier this year, Kissoon was moved from the second row of APNU's parliamentary contingent to the back bench. Kissoon who has been a Member of Parliament since 2006 was not made aware of the decision and when the move occurred said that she was there "to represent the people of Guyana and the people of Region Ten who elected me to fill a seat in Parliament."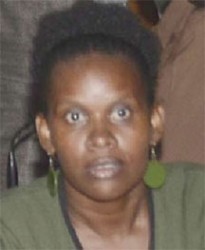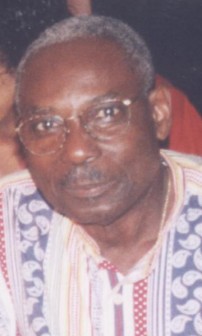 Meanwhile, when contacted, PNCR's chairman Basil Williams stated that he was not privy to the happenings at Congress Place as he was busy at the Walter Rodney Commission of Inquiry. He said that the matter is being dealt with at the party level.
Questions have been raised about the PNC's transparency following the party's reluctance to disclose details regarding Kissoon's suspension. Stabroek News was made to understand that there were differences over the use of PNC facilities in Linden. Locks on the facilities were changed and this subsequently led to an altercation involving Kissoon who is a Region 10 representative.
Kissoon has offered no other comment as she awaits the committee's decision. She had stated previously that she was not aware of her suspension in line with the procedures in the PNCR's Constitution.
In a statement to Stabroek News last week Kissoon acknowledged that she was aware of a specific incident but noted that it would not in her opinion, warrant a suspension without due process. "I also know of no incident that would exclude the action of the other party involved coming under serious sanctioning if my actions are seen as a worthy of sanction. It takes two to tango and every action has a reaction," she said.
Kissoon, who has a support base in Linden and had a heightened public profile during the unrest in the mining town two years ago, said that under the party's constitution, Article 24 (16) Disciplinary Procedures states that "the member against whom the complaint has been made must be given in writing a short statement setting out clearly, with reasonable particulars, the nature of the allegations against him."
The PNCR constitution also states that "the member must be given a reasonable opportunity to defend himself and to call witnesses and produce documents relevant to his defence" as well as "the member shall have the right to be assisted at the inquiry by a party member of his/her choice."
Kissoon made it clear that none of the procedures were followed "so the issue of me being suspended, just like that, if taken seriously would be in violation of the constitution."
Comments

Clifton Bacchus demonstrating how one of the slot machines work. (SN file photo) Anil Nandlall, attorney for Clifton Bacchus today accused the state-owned Guyana Chronicle of libeling the hotelier and damaging his business in a news report that appeared in its edition today.

Joe Root hit his 13th centuryfeatured   BIRMINGHAM, England, (Reuters) – England's Joe Root and Alastair Cook crafted superb centuries to lead the hosts to a commanding 348 for three on the opening day of their first day-night test against West Indies today.

A police officer helps evacuate people after a van crashed into pedestrians near the Las Ramblas avenue in central Barcelona, Spain August 17, 2017.
A post-mortem examination is expected to be performed on the body of housewife Janice Edwards, 38, of 121 'C' Field, Sophia, ECD, to determine the cause of her death.

A sketch of the proposed Curepe Interchange (Trinidad Guardian) China Railway Construction Corporation (CRCC) has been awarded a $221.7 million contract by the National infrastructure Development Company (Nidco) to build the controversial Curepe Interchange, the state company's chairman Herbert George has confirmed.