Cocaine-in-handbags accused gets $500,000 bail
A week after being charged with trying to smuggle cocaine out of the country aboard a flight to the United States, 19-year-old Darren Harris Jnr was granted $500,000 bail.
Harris Jnr was charged after he and his father were held at the airport with quantities of cocaine, which were concealed in bags.
He is accused of trying to smuggle 1.176 kilogrammes of cocaine, which was found concealed in beads on two ladies' handbags that he had in his possession on June 20 at the Cheddi Jagan International Airport (CJIA).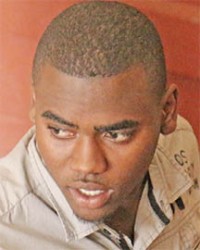 His father, Darren Owen Harris, pleaded guilty to a drug possession charge and was sentenced to three years in prison. The older Harris had also indicated that his son had no involvement in the crime. Harris Jnr was nevertheless remanded to prison until yesterday, when attorney, James Bond, secured bail for him.
During yesterday's proceedings, Bond presented a signed affidavit from Harris Snr, in which he maintained the young defendant's innocence. However, Customs Anti-Narcotics Unit (CANU) Prosecutor Oswald Massiah stated that Harris Snr could only speak on his own behalf.
Harris Jnr will make his next appearance on July 21 when his trial is set to commence.
Most Read This Week