Estimating that the findings of the latest census indicate that roughly 128,000 persons have left the country in the decade between 2002 and 2012, analyst Christopher Ram believes that migration that continues to drain the country's population can only be reversed by power sharing.
According to figures released by the Bureau of Statistics last Monday, the 2012 census determined that Guyana's population stood at 747,884 persons, down from 751,223 persons in 2002. The resulting difference is 3,339 and Chief Statistician Lennox Benjamin described the drop as marginal.
Ram, however, contends that Benjamin erred when he told reporters during the launch of the preliminary 2012 Census results on Monday that Guyana saw a "marginal" reduction in its population from 2002 to 2012.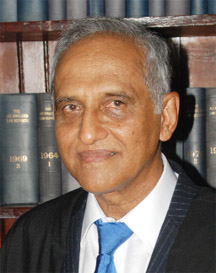 The political analyst told Stabroek News that government budget speeches going back several years show that Guyana has had 124,805 births over deaths, which, when added to the population recorded in 2002, should put the 2012 population count at around 876,028, a difference of 128,184.
"In other words, we have lost at a minimum 128,144 persons," Ram wrote in a letter to Stabroek News. "I describe this as minimum because over the past 10 years Guyana has attracted an indeterminate number of mainly Brazilians and Chinese at a rate not experienced by this country for more than 70 years," he continued.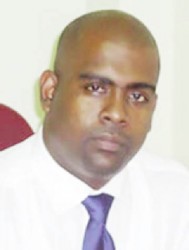 Benjamin suggested that the population decrease is mainly due to migration and Ram agreed with him. He lamented that Guyana offers its people limited opportunities and said that nothing has, and is not likely to change. "How can things change with the PNC denying the past and the PPP denying the future? …this country has no future," he said.
Ram said that migration can only be reversed by power sharing among the various political parties. He was pessimistic, however, that the trend will ever be reversed as the various political parties have never been able to share government, and do not seem inclined to do so. "I think it is irreversible," Ram said.
Not good for business
Guyana's private sector have also noted the population decrease with concern. Private Sector Commission (PSC) Chairman Ramesh Persaud told Stabroek News on Thursday that a smaller population translates to a smaller workforce and a smaller local market. This, by extension, may mean smaller returns.
With regard to the private sector's workforce being affected, Persaud noted that the country is losing some of its best and brightest minds. He said that this has led to a reduction of production and the quality of what is produced. "It's just not good for business," he observed.
Persaud said that policymakers really need to take steps to keep people in Guyana. Creating jobs in which highly trained personnel will received commensurate salaries in exchange for their services is a good place to start, he asserted. Inasmuch as government needs to look into job creation, Persaud said that the private sector is also responsible for job creation as the demand for goods and services provided by the sector increases.
Former president of the Georgetown Chamber of Commerce and Industry Clinton Urling also sees the need for policymakers to develop a plan to keep Guyana's skilled professionals here. He noted that while other countries, both in the region and internationally, are developing measures to keep migrants out of their jurisdictions, Guyana is having a hard time keeping its people in.
He suggested that a survey be done to done to ascertain the push factors as well as ways to curtail those push factors. Urling believes that the exodus of Guyana's most skilled citizens has led to a leader deficit both in the arenas of business and politics. He says that this realisation was one of the factors which inspired the formulation of the non-governmental organisation Blue CAPS.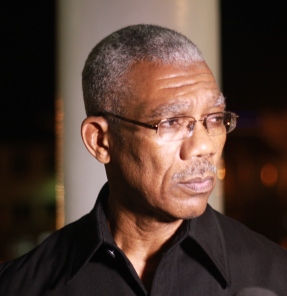 As all stakeholders look for ways to encourage Guyanese to stay home, Urling said government should consider providing incentives. Such would include duty-free concessions on vehicles for the University of Guyana's highest graduating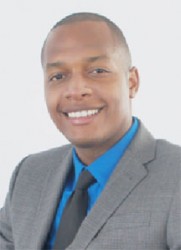 students as well as easier access to land and housing for young people, he said.
 Inclusionary democracy
Meanwhile, the opposition political parties – the Alliance for Change (AFC) and A Partnership for National Unity (APNU) – both say government is not doing enough to fight migration.
Stabroek News attempted to contact Presidential Advisor on Governance Gail Teixeira on the matter but she was unavailable.
According to APNU leader David Granger, bad governance, crime, and unemployment are the main drivers of the migration. He also said that these factors are dissuading many overseas-based Guyanese from returning home. In fact, Granger said, his interaction with Guyana's diaspora suggests that the crime situation in Guyana is the single largest deterrent against remigration.
He said that there are many Guyanese overseas who want to come home to invest but have security concerns. Granger added that APNU is open to shared governance and wants government to initiative inclusionary democracy in accordance with the Constitution.
Meanwhile, AFC executive Cathy Hughes, like private sector stakeholders, believes government is not proving enough incentives for people to stay in Guyana. She said that there are no comprehensive programs through which government is seeking enhance employment, and even entrepreneurial opportunities.
Hughes believes that the agriculture sector, which has seen advancements in recent years, holds many opportunities. She said that government should come up with creative ways to show its citizens how tapping into these areas will benefit them and it may convince them to stay.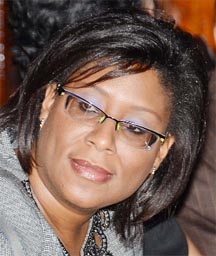 Comments

Legal Advisor to the Police, retired Justice of Appeal, Claudette Singh yesterday testified that there was insufficient evidence in the allegation made by Andriff Gillard of an alleged plot to assassinate President David Granger.

Today at 2 pm the 30 councillors of the Georgetown City Council will once again cast a vote on the future of metered parking in the city and several of them have told Stabroek News that they want to be sure their vote accurately represents a mandate from residents.

Crime Chief Wendell Blanhum yesterday made a written request to be recalled before the Commission of Inquiry (CoI) investigating the allegation of a plot to kill the President of Guyana to defend himself against "appalling" statements made by Assistant Commissioner of Police David Ramnarine.

Two men were yesterday remanded to prison by a city magistrate after they were charged with the fatal stabbing of Rawle Rodrigues which occurred in January.

Amid accusations that he has improperly tried to direct a constitutional commission, President David Granger said he had asked for a delay in police promotions to address complaints that have been made against law enforcers.