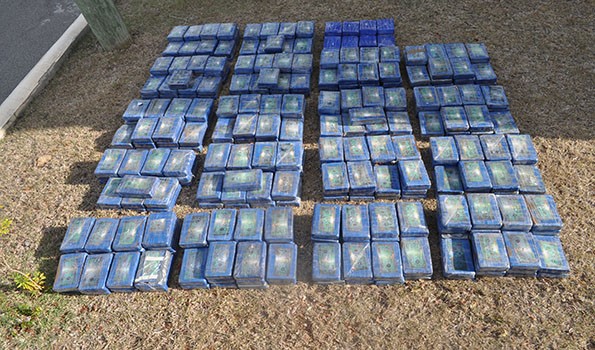 A Guyanese woman has been held in Antigua in connection with a staggering cocaine bust on the island and is scheduled to appear in court today.
On Wednesday, the Office of National Drug and Money Laundering Control Policy (ONDCP) in Antigua conducted another successful counter narcotics operation and seized over 480 kilos of cocaine.
A statement from the ONDCP today said that assisting in the probe are a 41 year old Antiguan male and a 41 year old Guyanese female both residing in Old Runway.
"The estimated wholesale value of the seized narcotic is slightly under EC $ 17,000,000.00. It is expected that relevant persons will soon be charged and will be arraigned before the Court" today. The value of these same drugs in the UK would be approximately £ 24 million pounds, the release said.
It added that on hearing the news, recently elected Prime Minister, Gaston Browne congratulated the Agency on its recent successes and reaffirmed his Government's Zero Tolerance policy as it relates to issues of drug trafficking, and related crimes.
The ONDCP said that this recent success follows the seizure of approximately 2300 pounds of Cannabis that carried an estimated street value of EC $37 million and the arrest of the Jamaican crew comprising of six men who are presently awaiting trial in the High Court.
The ONDCP said that this seizure represents the single largest seizure of cocaine by any Caribbean Law Enforcement agency in recent times.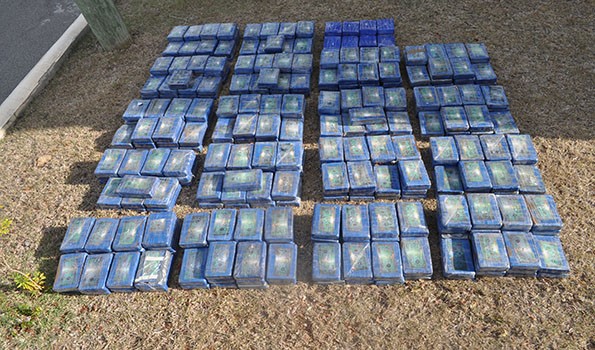 Comments

The NOC compound (SN file photo) Eleven residents of the juvenile correctional centre at Onderneeming on the Essequibo Coast were apprehended between yesterday and this morning.

With growing pressure on the government over the overcrowding of jails, MP Michael Carrington is confident that the parliamentary bill in his name to ease penalties on marijuana use will gain the support of the governing APNU+AFC benches of which he is a member.
The National Toshaos Council (NTC) is to begin its conference today and high on the agenda will likely be ongoing concerns about the lands commission of inquiry (CoI) which the government has convened.
A Trinidad-based medical products company has secured four contracts worth $135.4m. According to the Ministry of the Presidency (MotP), Cabinet at its meeting on August 15,2017 noted the award of 16 multi-million-dollar contracts.

The police on Friday evening discovered an AK-47 assault rifle and a quantity of ammunition in a haversack at Kingston, Georgetown.