A so-far unidentified bandit was shot dead by a licensed firearm holder today, moments after he snatched a bag of money from the man, while his accomplice, who was riding a CG motorcycle managed to escape.
Stabroek News was told that the licensed firearm holder had earlier transacted business at a city bank. After that he proceeded to Ramchand Auto Sales on Sheriff Street to purchase items and it was here that the money was snatched.
As the bandit fled, he discharged a round at the firearm holder, which missed him. According to an eyewitness, the man who by then was in hot pursuit, pulled a gun from his waist and discharged a single bullet which struck the bandit to his head. From all indications, when the bandit was shot, he was about to jump onto the waiting motorcycle.
The bag of money and the weapon the gunman had were recovered.
Police are investigating.
The police this afternoon issued the following release on the matter.
At about 1200h. today Monday July 14, 2014, a businessman went to Ramchand Auto Spares at Sheriff Street to transact business, when a man armed with a firearm entered and took away a bag containing $1.7M from the businessman.
The armed man ran outside and towards a motor cycle that was being driven by an accomplice, pursued by the businessman.
The armed man discharged a round and the businessman, who is a licensed firearm holder, returned fire hitting the armed man to his neck. His accomplice managed to escape.
The bag with the monies was recovered.
The perpetrator was taken to the GPHC where he was pronounced DOA. He is so far unidentified.
An unlicensed .32 Taurus revolver with five rounds and a spent shell has been recovered.
The investigations are continuing.
Comments

The Working People's Alliance (WPA) today announced its support for the government's restructuring of the sugar industry.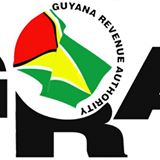 The Guyana Revenue Authority (GRA) today warned about the impersonation of licenced customs brokers.

(Reuters) – England's top order fired in unison to give them a four-wicket win in the second one-day international against Australia on Friday as Aaron Finch's second straight hundred for the hosts could not prevent them falling 2-0 behind in the series.

Four weeks after passing a $267 billion budget for 2018, the National Assembly will debate a supplemental provision of $1.75 billion to meet a portion of the severance pay for around 4,000 sugar workers.

Autopsies performed on the bodies of Ambrose Baharally and Martin Godette, the Pomeroon farmers who were shot dead on Sunday, have found that both men died from gunshot injuries to the head.