Salim Feroze Hack, the captain of a boat from which four fishermen are still missing after it came under attack by pirates nearly two weeks ago in Surinamese waters, believes that their attackers were Guyanese.
Hack is the lone survivor of the attack that was carried out on July 9, nearly two hours after midnight. Their boat was stripped of its cargo and possessions, and later left drifting at sea while they were thrown overboard, one by one. He has since been placed on station bail and is required to visit the Beterverwagting police station every day.
The empty boat was found last Monday at De Hoop, Mahaica. Three days later the body of one of the four men washed ashore in Mahaicony. It was identified as 41-year-old Andrew Gopie, of Annandale, East Coast Demerara. His body was found by a search party, comprising the four families and police.

When Stabroek News visited Hack's home yesterday, he recounted what happened that night, stating that the pirates were Guyanese. "I would say they are Guyanese because I was able to understand them clearly. When a Dutch man talk English it's hard to understand them, but these men were talking like we. I would say hundred per cent they were Guyanese," he said.
He related that it was around 10pm on July 8, after they had lifted their seine and eaten dinner, that they heard a boat sailing behind theirs. "We heard the boat engine and we came out to see what it was and I saw the driver of the boat jam we own at the back, and it break off one of the engines," he recalled, noting that the boat pulled up alongside them and three pirates armed with cutlasses jumped into their boat.
"They said 'get in the cabin! This is a ransom man!' and they started to fire chop at we," Hack said, adding that they were ordered to keep their eyes on the ground. "When they said ransom some of the crew heard ransom before and they know what treatment they would get, but I didn't know what was happening. Then they chop us with cutlass and carried us one by one out of the cabin and tie our hands," he said. The finger of Vinesh Drunarine called Dinesh, was severed after he looked up.
Hack said they lay on the ground for nearly two hours before the pirates started to unload their cargo and possessions. "There were 240 trout, snapper and they discharge two drums of gas, a GPS, a compass and cellphones."
"They send us over to their boat and then cut the boat from anchor and left it to drift," he related, noting that the boat drifted to the west. He said they drove for another 45 minutes, clearing about four miles before they were ordered to stand up and were then thrown off the pirate boat.
"One of them asked another pirate what time it was and the man said 2 o clock, and he said tie their eyes and they tell us stand up on the cabin and as we stand up they push we overboard…I was the third person to get push overboard…"
He said when he fell overbroad he unknotted the rope around his hands and swam to his crewmen. He said he saw three of them but he did not see Dinesh. "I tell them that we gotta swim to the dam but they were hollering 'Oh God we gon dead!'" he said.
At that time one of the pirates flashed a light in their faces and slowed his boat, turning it around. "He started spinning the boat around us for some time…I don't know if it hit any of them but after that I didn't see back anybody," he said.
"That caused the separation between us," he added, explaining that he averaged it was fifteen minutes away from shore. Hack said he was in so much pain he was unable to swim so he balanced himself and the tide started to push him to shore. "Everything was running through my mind…I was making peace with God…I never tell myself that I could make the distance. I didn't think I woulda survive it."
"And then I started thinking about my family and the workers… what will happen to them…I never had this experience before… I begged God that if he saved my life I would never come back on sea," he said and tears fell down his face.
He recalled feeling his flesh being pierced by fish bites. "Honestly God saved my life," he said. "When I catch myself I reached a place top of the Coppename called Bun Bush."
"My two foot couldn't take me weight…so I lie down pon the mud and I fell asleep," he related, stating that he awoke several hours later and pushed himself to get up and find help. He found a boat and the crew gave him clothes, water and food. "I asked them if they have a phone so I could call my wife," he said.
He said after he told the men his story, the boat took him to a police station in Suriname and six days of rigorous searching began. "We searched for six days but we did not see anything or anybody."
"I thought they woulda take what they want and leave us. I told them to beg God that he would save our lives but the story didn't happen like that. They were fooling us," he said, and tears brimmed anew in his eyes.
Yesterday Hack met with the families. But the four families remain convinced that something else played out that night and caused their loved ones to disappear.
A close friend of Chandrapaul Jallim said she received a call from Jallim the day before the incident and he was fearful for his life. The woman said Jallim told her that Hack was acting strangely and he was frightened. "He tell me the captain behaving funny," she said.
Meanwhile, Dinesh's father Rudy Drunarine yesterday said they were still searching for his body. "This is my son. I need to know what happen to him. I've been looking through bushes and waters for him. I need to find him," he said.
Drunarine, however, stated that he was not convinced by Hack's story. "He told me on the phone that he saw Dinesh get throw overbroad and he didn't raise up back but then yesterday in the presence of two police he said he didn't see my son.
This is where he is lying to us. Something fishy going on here and the police need to step up and question the man more," he insisted.
But a police source said Hack's information seemed credible and they will continue investigations based on the information provided. The police detective said they had no suspicion about the boat turning up in Mahaicony because of the water current.
Meanwhile, Vinesh Drunarine called Dinesh or Monkey Brain, 24, of Uitvlugt, West Coast Demerara, and Raymond Gomes, 37, and Chandrapaul Jallim, 19, both of Recht-door-Zee, West Bank Demerara still remain missing.
Comments

Finance Minister Winston Jordan today moved in Parliament to amend the government's request for supplementary provisions which will allow some of the sugar workers made redundant to get their full severance at the end of January.

The Working People's Alliance (WPA) today announced its support for the government's restructuring of the sugar industry.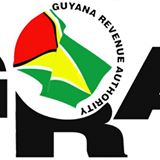 The Guyana Revenue Authority (GRA) today warned about the impersonation of licenced customs brokers.

(Reuters) – England's top order fired in unison to give them a four-wicket win in the second one-day international against Australia on Friday as Aaron Finch's second straight hundred for the hosts could not prevent them falling 2-0 behind in the series.

Four weeks after passing a $267 billion budget for 2018, the National Assembly will debate a supplemental provision of $1.75 billion to meet a portion of the severance pay for around 4,000 sugar workers.