Samuel Cornelius, who was acquitted of the murder of his fellow classmate yesterday, was later released on bail after state attorney Natasha Backer gave notice of her intention to appeal.
Cornelius was freed by Justice Diana Insanally, who upheld a no-case submission by his attorney Mark Waldron yesterday in the High Court. However, Backer immediately signalled her intention to appeal the case. Her request was acknowledged by the court and Justice Insanally then released Cornelius on $300,000 bail.
He was first charged with the murder of his classmate Anfernee Bowman in February 2012. It was alleged that both teens were leaving their math lessons when they became involved in an altercation outside of the premises. A fight started and Bowman was stabbed several times about his upper body, two of which penetrated his heart. He was rushed to the Georgetown Public Hospital where he was pronounced dead on arrival.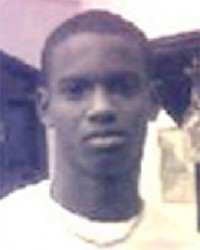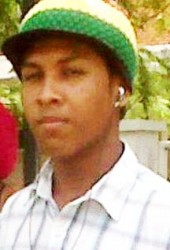 During his trial, fellow classmate Ashton Stephens had testified that the teens were friends prior to Bowman's girlfriend leaving him and striking up a relationship with Cornelius. He told the jurors that on the day Bowman was killed, he saw him and two other friends "ganged up" outside the lessons as other students passed.
He further stated that Cornelius received threatening messages from Bowman that he wanted to beat him up.
Another witness had testified that Bowman walked up to Cornelius and asked him if he wanted to fight but instead he said no and backed away. It was at that moment the fight started which ended in Bowman's demise.
Police witness Lillian Scotland testified that Cornelius was taken to the hospital after he turned himself into the police. She said he suffered injuries to his hand.
Bowman's father also gave evidence in the trial. He recounted seeing his son's body being lifted out of a taxi at the hospital. Gary Bowman said he was at home when he received a call that his son had been stabbed and he should go to the hospital. He said when he arrived, his son was not at the hospital. But after a while, he was brought in. He said when he unbuttoned his son's bloody shirt he saw several stab wounds.
Comments

Grace Mugabe   HARARE,  (Reuters) – Zimbabwe's first lady Grace Mugabe returned from South Africa early today, state media reported, after a 20-year-old model accused her of assault in an upmarket Johannesburg hotel room.

Michael Bhopaul, 16, doesn't know if he is this year's best performer at    the Caribbean Secondary Examination Certificate (CSEC) Examinations, but with preliminary results showing that he has obtained passes in 25 subjects, he will be hard to top.

Inmates at the Lusignan Prison turned over 33 improvised weapons yesterday morning to prison authorities, who say that they also apologised to the prison staff for the unrest at the facility on Friday night.

Well known Berbice attorney Chandra Sohan was arrested on Friday after he allegedly struck a pedestrian in a hit and run accident along the Williamsburg Public Road.

For a little more than an hour yesterday, the streets outside the Mackenzie Market rang with the voices of dozens of Linden residents who turned out to support a march against homosexuality.