Trinidad-based ANSA McAL has not yet received a reply from the Ministry of Health on where it failed in its evaluation to prequalify to supply drugs for the health sector and it yesterday dismissed a report that its application was not considered because it didn't provide manufacturer authorizations.
"We are distributors for over 11 international drug companies and these companies include but are not limited to the Glaxo-SmithKline, Novartis, Baxter, Roche and Panacea, among others," local Managing Director Beverly Harper, told Stabroek News.
Harper stated that she had read in
the Guyana Times yesterday that her company's application was thrown out before the evaluation was completed because evaluators said that there was an issue pertaining to her company failing to provide the authorizations of drug manufacturers.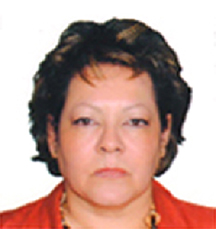 Under the 'Established Linkages' section of the evaluators' performance criteria, 10 points could be awarded for positive responses to the following question: "Does the company have established relationships with manufacturers of quality items that can supply the requirements of the government or government agency?" The document states that the maximum 10 points will be given for companies that have "Established links with companies of repute to cover the various therapeutic categories and types of products to be able to supply at least 75% of all requirements."
An official from the National Procurement and Tender Administration Board (NPTAB) told Stabroek News that during the evaluation the onus was on the applying company to show that it had met that criteria. This, the official said, could be done through notarized letters of agreement from the international drug companies that it would have done business with, although it was not a specified requirement in the prequalification document. "There were sections where the company would have to show that it has past contracts with reputable drug companies but nothing is stopping them to provide supplemental information… it is to their benefit and that would not have been used for scoring but it puts your company in better standing," the official said.
The official pointed to a section in the prequalification documents which is a copy of the form a bidder would have to fill when procuring drugs if qualified. In this section there is a form labeled 'Manufac-turer's Authorization,' which has a guide to completing the form. This reads: "The bidder shall require the manufacturer to fill in this form in accordance with the instructions indicated.
This letter of authorization should be on the letterhead of the manufacturer and should be signed by a person with the proper authority to sign documents that are binding on the manufacturer. The bidder shall include in its bid, if so indicated in the BDS (Bid Data Sheet)."
Harper said that as required, ANSA McAL supplied information for 11 international drug companies for which it is a major distributor and its believes that its decision to challenge the evaluation decision will show that it met the required 80 percent points required.
She added that the company has not received a reply to the letter it sent to the ministry although it was signed for.
Last Wednesday, Cabinet Secretary Dr Roger Luncheon announced that only the New GPC was pre-qualified to supply drugs to the health sector and said that it was because the company outscored competitors not only in safety requirements but also in local investment.
Following his announcement ANSA McAL on Friday formally dispatched correspondence to the Ministry of Health asking that it show where the company failed in its pre-qualification evaluation for the supply of drugs.
On Saturday, President Donald Ramotar stressed that the naming of the New GPC as the sole pre-qualifier to supply drugs to the health sector was based on set criteria but added that aggrieved companies should appeal.
"This is purely a technical thing… They had an evaluation team… This was not done at Cabinet this was done at the Tender Board… they have the right of appeal and that could be reviewed… I can only talk on principle at this time and other companies have the right to appeal if they want to do so," Ramotar had said.
ANSA McAL and New GPC were among seven companies which submitted pre-qualification documents on February 18 to the NPTAB. Western Scientific Company, another firm out of Trinidad and Tobago, also sought to supply and deliver pharmaceuticals, medical supplies and other consumables. The remaining companies, which are all Guyana-based, are Telcom Solu-tions (Guyana) Inc, Meditron Scientific Sales, International Pharmaceu-tical Agency (IPA) and Global Healthcare Supp-lies Inc.
The prequalification process aroused great public interest as there are concerns that the government has consistently favoured the New GPC over the past decade for drug supplies because of the close relationship between senior government officials and the head of the New GPC. Billions of dollars are at stake in these contracts. This pre-qualification of suppliers covers the period 2014 to 2016 and was unveiled last year, amid great controversy. Critics argued that the new criteria were tailored to favour New GPC.
Comments

Left-arm spinner Ashmead Nedd … picked up a couple wickets in Guyana's win.  

Jerry Lewis   LOS ANGELES,  (Reuters) – Jerry Lewis, the high prince of low-brow comedy on stage and in movies as well as a fund-raising powerhouse with his annual Labor Day telethon, died today of "natural causes" at the age of 91, his family said.

Beharry Automotive Limited (BAL) , the authorised distributor for Toyota parts and lubricants, says that an abundance  of imitation Toyota parts and lubricants have entered the market with the Toyota logo and trademark.

Grace Mugabe   HARARE,  (Reuters) – Zimbabwe's first lady Grace Mugabe returned from South Africa early today, state media reported, after a 20-year-old model accused her of assault in an upmarket Johannesburg hotel room.

Michael Bhopaul, 16, doesn't know if he is this year's best performer at    the Caribbean Secondary Examination Certificate (CSEC) Examinations, but with preliminary results showing that he has obtained passes in 25 subjects, he will be hard to top.