PNCR defends internal polls
-accuses Norton and Solomon of plotting 'maximum disruption' at Congress
While declaring polls at   its just-concluded 18th Biennial Congress to be free and fair, the PNCR yesterday accused Aubrey Norton and Sharma Solomon of deliberately setting out to cause "maximum disruption" to the proceedings.
At a news conference at Congress Place, Sophia, yesterday, party General Secretary Oscar Clarke suggested that Norton should apologise to Solomon, who is the Regional Democratic Council Chairman for Region 10, for misleading him into believing there were efforts afoot to disenfranchise Lindeners.
Clarke said the disruptive actions led by Norton and Solomon over the weekend were not based on legitimate concerns and were baseless intentional acts to disrupt the events.
These sentiments were expressed by both him and PNCR Vice-Chair Volda Lawrence during the press conference which followed widespread dismay at the upheaval at its Congress on Sunday.
Lawrence, reading a prepared statement, declared that it was clear that "a handful" of party members had convinced a segment of the Region 10 community, including non-members, to travel to Georgetown to disrupt what was "an otherwise orderly and successful" opening ceremony." She noted that the demonstration held by Linden groups inside Congress Place on Saturday was followed up by "several calculated and well-planned acts of disorder."
"This group was well organized, well-financed and dressed in a 'uniform' manner and abused the spirit of our Party and the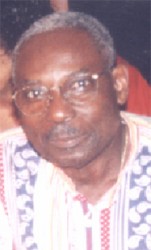 sanctity of our Congress," she added, having noted that there was an orchestrated media campaign that was being conducted.
Asked if the PNCR believes the actions of Norton and Solomon were funded by the People's Progressive Party/Civic (PPP/C), Clarke would only say that their actions, including bussing people from Linden and full-page newspaper advertisements, clearly indicate that they are well-funded. He declined to suggest the source of the funding and said that Norton or Solomon can best answer that question.
Before the voting was concluded on Sunday, Norton emerged from Congress Place with supporters in tow and announced that he pulled out of the race for party leader because the process was flawed. He and Solomon claimed, and continue to hold, that some of their supporters from Linden were not accredited as delegates to the Congress although they met the criteria. The demand for accreditation by some Linden delegates led to a gun being fired in the voting hall on Sunday, creating panic and further putting the party in a bad light.
Solomon said at a press conference on Monday that he had earlier told party members from Linden that he was pulling out of the race for the leadership as well owing to similar concerns.
The PNCR, however, is saying that all allegations of intentional disenfranchisement are false. Lawrence said the Congress and the elections for party officers were "conducted in accordance with the party constitution, in an open and transparent manner" and that "all posts were freely and fairly contested with full participation of the Delegates present."
Criticism has also been levelled at the party over the Accreditation Committee. Lawrence said that several issues prevented the committee from meeting before Saturday – day two of the congress – and that the committee's work was done via telephone and email.
She further said that a desk was set up for Congress to deal with accreditation.
A total of 794 delegates were registered to vote at the Congress and the party said 119 of these were from Linden. Solomon and Norton were unable to say how many delegates they represent but they believed the number to be around 100.
Lawrence also told reporters that Solomon submitted his region's list of delegates on July 12th and that it was noted that the list contained persons not eligible to qualify as delegates. Many of them, however, qualified to be observers. She said Clarke wrote to the Linden groups two days later explaining that persons who were qualified to be delegates were not nominated and that persons who were nominated to be delegates did not meet the criteria.
In order to be nominated as a delegate, a person would had to have held financial membership in one of the party's member groups "for the years 2012/2013 and 2013/2014." 2014/2015 members were ineligible.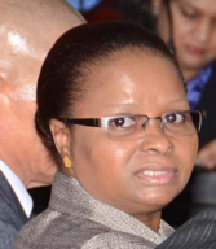 Lawrence said Clarke received corrected lists on July 21st but these did not have enough eligible delegates to fill the quota the region was allowed. Solomon was reportedly informed of the needed changes on July 24th, the last day changes were permitted.
Yet another corrected list was sent to Clarke from Solomon the next day and Lawrence says this still contained "the same deficiencies that (Solomon) was previously notified of." On this occasion, Solomon is also said to have included persons whom he said qualified as Automatic Delegates but who did not meet the criteria for this classification.
Lawrence said that the Accreditation Committee met on Saturday, during which Solomon was again informed of the deficiencies on the lists he submitted. Lawrence said "every effort was made to facilitate" the concerns raised by Norton and Solomon and the party even delayed the commencement of the Congress Elections to hold an emergency meeting with the aim of resolving all issues.
But instead of cooperating, she said Solomon refused to uplift his own Delegate Card from the registration desk. Clarke added that an analysis found that 55 persons from Linden never uplifted Delegate Cards from the registration desk.
"It was becoming increasingly clear that Mr. Norton and Mr. Solomon had no interest in seeking a resolution to the issues they had raised," Lawrence said.
"Instead, they were obviously intent on embarrassing the PNCR. The objective appeared to be to cause maximum disruption of the Elections process. Persons who were neither Delegates nor Observers were encouraged to crash the barriers to gain entry in the auditorium," she added.
Solomon misled?
Noting that Solomon has expressed interest in mending any rifts created, Clarke said it is possible he has realised that he was misled by Norton. Clarke said that as a veteran politician Norton likely advises the leadership of Linden, including Solomon.
"Norton should apologise to Solomon for misleading him. Solomon must be beginning to feel that he has been badly done by Norton." He said that Solomon's reference to the need for healing rifts is an indication that he has come to this realisation.
Clarke also said that Norton, who has served as the party's General Secretary, an MP and a member of the Central Executive Committee should have known better than to make some of the comments he did. Contrary to Norton's claims, Clarke said, the party's constitution was followed slavishly in planning for the Congress.
He also noted that Norton was not returned to the National Assembly as an MP in recent elections and therefore may have "great reasons to create problems in Region 10."
Most Read This Week