Former Sunday Stabroek gardening columnist John Warrington passed away in Manchester, England, shortly after midnight yesterday, his friend Robert Barrow, SJ has said. He had not been in good health for a long time.
Warrington was born in Manchester and was a botanist by profession, working for many years in Kew Gardens as well as in the New York Botanical Garden in the Bronx. He also lived in Barbados for a year, where he worked in the Andromeda Gardens.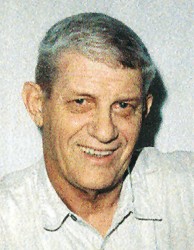 Fr Barrow said that Warrington first came to Guyana in 1983 to collect Pitcher plants from the area around Roraima for Kew Gardens. It was here he met his wife Safora, with whom he had two children. They eventually settled down in New Providence, where he pursued his botanical interests on a very modest scale, while also maintaining an interest in Guyana's Botanical Garden.
Warrington had been living in Manchester for some years prior to his death.
Comments

The Guyana Power and Light (GPL) says that just after midday today, three armed bandits stormed its Parika Customer Service Centre; robbing the location of all revenues received up until that time, holding the  staff and customers at gun point and disarming a security guard of a gun.

The Management of Cheddi Jagan International Airport Corporation (CJIAC) is currently undertaking a massive expansion project  and a Temporary Arrivals Terminal Building was recently constructed.

Tourism Minister Shamfa Cudjoe announced the decision to close the company. (Trinidad Express) The Tourism Development Company (TDC) has ceased operations.

Cevons clearing city garbage WPA STATEMENT ON THE UNRESOLVED ISSUE OF GARBAGE COLLECTION IN THE GEORGETOWN MUNICIPALITY The WPA is deeply concerned that the Georgetown City Council's inability to honour its financial obligations to Cevons Waste Management and Puran Brothers has the potential of endangering the health and lives of citizens.
British High Commissioner to Guyana Greg  Quinn  yesterday said that it was hoped that more would have been done to push the constitutional reform process forward.