At about 2130h, last night, police say that Dwayne Johnson, 27 years, of Soesdyke, EBD, was involved in an argument with another man while they were imbibing at Itaballi, Mazaruni River, during which he was stabbed to his chest. He was pronounced dead on arrival at the Bartica Hospital.
The suspect has not yet been arrested as the investigations continue.
Comments

Finance Minister Winston Jordan today moved in Parliament to amend the government's request for supplementary provisions which will allow some of the sugar workers made redundant to get their full severance at the end of January.

The Working People's Alliance (WPA) today announced its support for the government's restructuring of the sugar industry.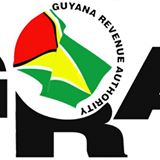 The Guyana Revenue Authority (GRA) today warned about the impersonation of licenced customs brokers.

(Reuters) – England's top order fired in unison to give them a four-wicket win in the second one-day international against Australia on Friday as Aaron Finch's second straight hundred for the hosts could not prevent them falling 2-0 behind in the series.

Four weeks after passing a $267 billion budget for 2018, the National Assembly will debate a supplemental provision of $1.75 billion to meet a portion of the severance pay for around 4,000 sugar workers.