At about 1500h yesterday, police say that Alex Narine, 17 years, of Columbia, Essequibo Coast, was involved in an argument with a man over a computer at Drying Floor Ground, Anna Regina, during which he was stabbed to his back.
He was pronounced dead on arrival at the Suddie Hospital.
The suspect has been arrested and is in police custody assisting with the investigations.
According to information, Narine was with his friends at the time consuming alcohol. This newspaper was told that the man suspected of stabbing Narine had his computer at the time and Narine interfered with it.
The suspect reportedly told him to stop and an argument ensued between the two.
The man had in his possession a knife and Stabroek News was told that there was a scuffle between them. Shortly after, Narine rolled off the pavilion they were on, got up and ran to the road where he fell.
Eyewitnesses observed a stab wound to the teen's back and he was immediately picked up and rushed to the Suddie Public Hospital where he was pronounced dead on arrival.
The suspect fled the scene and acting upon information, the police later arrested the man who admitted that he had a knife in his hand at the time the incident occurred. He was arrested and taken into police custody where he is assisting with investigations.
Comments

LONDON, , CMC – Under-fire West Indies Under-19s and their embattled captain, Emmanuel Stewart, have found backing from the historic Marylebone Cricket Club, in the controversial 'obstructing the field' dismissal of South African opener Jiveshan Pillay, during their ICC Youth World Cup match last Wednesday.

In what will be seen as a major development, President David Granger, along with members of  Cabinet, today, met with the President and members of the Guyana Agricultural and General Workers' Union (GAWU) and the National Association of Agricultural, Commercial and Industrial Employees (NAACIE) at the Ministry of the Presidency to discuss the future of the sugar industry.

Finance Minister Winston Jordan today moved in Parliament to amend the government's request for supplementary provisions which will allow some of the sugar workers made redundant to get their full severance at the end of January.

The Working People's Alliance (WPA) today announced its support for the government's restructuring of the sugar industry.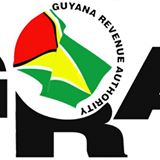 The Guyana Revenue Authority (GRA) today warned about the impersonation of licenced customs brokers.