A Lichfield, West Coast Berbice man died and another was injured when his motorcycle, CF 9968 collided with a Honda Civic motorcar, PKK 7500 at Woodley Park around 7:35 pm on Sunday.
Eson Ritch, 39, a minibus conductor was pronounced dead on arrival at the Fort Wellington Hospital while his 23-year-old relative, Clifford Mc Calmont was treated and transferred to the Georgetown Public Hospital (GPH).
Mc Calmont's mother, Joan of Lichfield said he suffered a cut under his chin and bruises about his body. His condition was said to be improving and he was expected to be discharged from the hospital yesterday.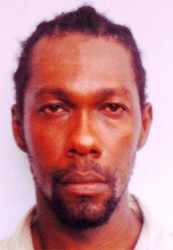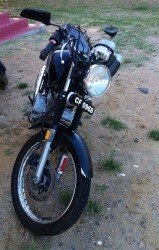 The woman said her son told her that Ritch could not have avoided the accident because the car drove out of a street at a fast rate and into their path, resulting in the collision.
She recalled that Ritch picked up her son around 5:30 pm and they went to Lovely Lass. They returned to the village shortly after and then left to go out again.
She subsequently received the news about the accident. When she arrived at the hospital they were preparing to take him to the GPH and she accompanied him in the ambulance.
The Canada-based driver who is in police custody has however told investigators that he was proceeding to Georgetown when the motorcycle apparently experienced difficulties and skidded into his path.
The man who is in Guyana for a relative's wedding at Shieldstown is still in police custody as investigations continue. He is likely to face charges soon. Ritch's wife, Minerva of Hopetown who works as a guard said she was at work when the police picked her up around 8 pm and took her to the hospital. When she got there he had already been taken to the mortuary.
She heard that he was returning from No 6 Village where he had gone to purchase gas when the accident occurred.
His mother, Genever 'Una' Ritch said she received a call around 9 pm that her son was involved in an accident and that his condition was serious. She was told to go to the hospital and it was only after she got there that she learnt of his death.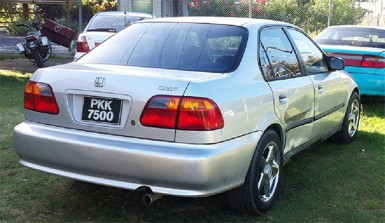 Comments
British High Commissioner to Guyana Greg  Quinn  yesterday said that it was hoped that more would have been done to push the constitutional reform process forward.

A West Coast Berbice man died after he reportedly set his one-storey house ablaze sometime around 11.20 am yesterday.

A Yarrowkabra miner was yesterday charged with the murder of a co-worker, whom he allegedly beat to death during an alcohol-fuelled clash last Saturday at a dredge site in the Potaro Backdam.
A court action was yesterday filed challenging a directive issued in the name of President David Granger to the Police Service Commission (PSC) for a hold to be placed on planned promotions this year, Attorney Rajendra Jaigobin, who operates from the Chambers of former Attorney General Anil Nandlall, is seeking the following declarations by the court: "a declaration that the Police Service Commission, a Commission established by the Constitution of the Cooperative Republic of Guyana, in the exercise of its functions shall not be subject to the direction or control of any other person or authority;
UK security expert Lt Col (rtd) Russell Combe, who is working closely with the Guyana government to resuscitate the Security Sector Reform Action Plan (SSRAP), will be broadening his mandate to assess the country's prison situation.