A Lichfield, West Coast Berbice man died and another was injured when his motorcycle, CF 9968 collided with a Honda Civic motorcar, PKK 7500 at Woodley Park around 7:35 pm on Sunday.
Eson Ritch, 39, a minibus conductor was pronounced dead on arrival at the Fort Wellington Hospital while his 23-year-old relative, Clifford Mc Calmont was treated and transferred to the Georgetown Public Hospital (GPH).
Mc Calmont's mother, Joan of Lichfield said he suffered a cut under his chin and bruises about his body. His condition was said to be improving and he was expected to be discharged from the hospital yesterday.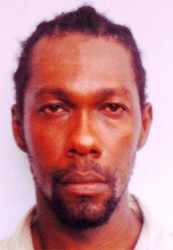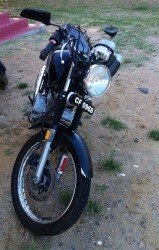 The woman said her son told her that Ritch could not have avoided the accident because the car drove out of a street at a fast rate and into their path, resulting in the collision.
She recalled that Ritch picked up her son around 5:30 pm and they went to Lovely Lass. They returned to the village shortly after and then left to go out again.
She subsequently received the news about the accident. When she arrived at the hospital they were preparing to take him to the GPH and she accompanied him in the ambulance.
The Canada-based driver who is in police custody has however told investigators that he was proceeding to Georgetown when the motorcycle apparently experienced difficulties and skidded into his path.
The man who is in Guyana for a relative's wedding at Shieldstown is still in police custody as investigations continue. He is likely to face charges soon. Ritch's wife, Minerva of Hopetown who works as a guard said she was at work when the police picked her up around 8 pm and took her to the hospital. When she got there he had already been taken to the mortuary.
She heard that he was returning from No 6 Village where he had gone to purchase gas when the accident occurred.
His mother, Genever 'Una' Ritch said she received a call around 9 pm that her son was involved in an accident and that his condition was serious. She was told to go to the hospital and it was only after she got there that she learnt of his death.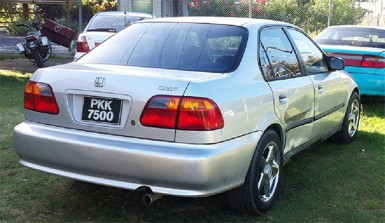 Comments
After two years, President David Granger will on Friday hold a press conference,  only the second since his APNU+AFC party came into government in May 2015.

Juan Edghill (left) in the Brickdam Police Station this morning. (Keno George photo) PPP/C Members of Parliament this morning walked out of the Committee of Supply following Chairman Dr.

WELLINGTON, (Reuters) – New Zealand's bowlers steadily chipped away at the West Indies lineup to record a ruthless 240-run victory shortly before tea on the fourth day of the second test at Seddon Park in Hamilton on Tuesday to wrap up a 2-0 series sweep.

(Trinidad Guardian) Special Reserve police officer Richard Babwah was killed last evening during an attempted robbery at a Chinese restaurant in Arouca.

Photos by Keno George The start of the consideration of the estimates of the revenue and expenditure for 2018 descended into chaos yesterday when opposition MPs faced off against police over a bid to physically remove member Juan Edghill from the parliament chamber and PPP/C members claim they were assaulted in the ensuing melee.