Leslie Thomside, the brother-in-law of the woman mauled to death by his pit bulls on Tuesday, has been hospitalised after complaining of feeling unwell.
Thomside, taken into custody the same day that Jo-Ann Carter was killed, is now an admitted patient at a city hospital under police guard, Crime Chief Leslie James said.
James told Stabroek News that Thomside, who was in police custody since Tuesday assisting with investigations, was taken a city hospital by police ranks.
A relative told Stabroek News that Thomside had been crying out for chest pains. She speculated that it might be hypertension.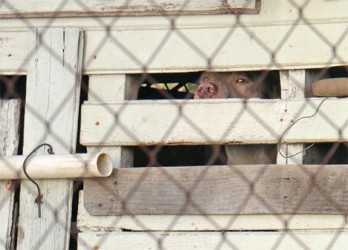 That relative further mentioned that a post-mortem examination will be done on Carter's body after a veterinarian confirms that the bites were indeed from the two dogs. James said the examination will be done by the end of the week. He added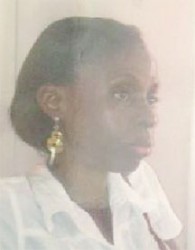 that the investigations are still in progress.
Carter, 51, was found shortly after Thomside arrived at their Lamaha Springs home and met his dogs with blood on their maws. He was confronted with the woman's motionless body in a pool of blood, and riddled with bites, in a kneeling position on the steps of her apartment. The dogs are currently locked in their kennel at the residence.
Comments

Michael Bhopaul, 16, doesn't know if he is this year's best performer at    the Caribbean Secondary Examination Certificate (CSEC) Examinations, but with preliminary results showing that he has obtained passes in 25 subjects, he will be hard to top.

Inmates at the Lusignan Prison turned over 33 improvised weapons yesterday morning to prison authorities, who say that they also apologised to the prison staff for the unrest at the facility on Friday night.

Well known Berbice attorney Chandra Sohan was arrested on Friday after he allegedly struck a pedestrian in a hit and run accident along the Williamsburg Public Road.

For a little more than an hour yesterday, the streets outside the Mackenzie Market rang with the voices of dozens of Linden residents who turned out to support a march against homosexuality.
The woman killed during the violent storm in Jawalla, Region Seven on Friday, has been identified as a mother of two, who was seven months pregnant.