With 19 Grade One passes and a Grade Two, Queen's College student Elisa Hamilton, an aspiring doctor, is the country's unofficial top performer at this year's Caribbean Secon-dary Education Certificate (CSEC) examinations.
Speaking to Stabroek News from Texas, in the United States, an excited Hamilton, 16, related that she was over the moon when she received a text message from her mother telling her that she not only topped her school but achieved the highest grades in the country.
"I was really excited as I waited to hear the results. My family called me when the Minister was reading the CAPE results. That's when I knew how great I did," she said. Hamilton is hoping to win a scholarship to study medicine at Yale University. "That's my new goal," she said.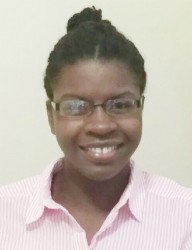 The second spot was shared by Skeldon Line Path Secondary student, Bharti Bhoge and another Queen's College student, Larissa Wiltshire, who both obtained 17 grade ones.
"It's a secret," the 16-year-old Bhoge said, when asked about what she did to secure her results. She added that she simply read her books and applied herself during the examinations. "I'm still in shock. I didn't expect myself to do this good," she said, while noting that she has yet to decide what career path she would pursue.
Attempts to contact Wiltshire, who was said to be on vacation in the United States, were unsuccessful.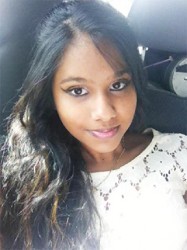 Tressyia Ketwaroo (Skeldon Line Path Secondary): "It was a good surprise," 17-year-old Ketwaroo said. An aspiring surgeon, she attained 16 grade ones and a grade two, sharing the spot with Queen's College student Lisa John. She said she was challenged after her school did exceptionally well at last year's sitting and she wanted to be a part of a set of students who would make the school proud.
Still, Ketwaroo did not expect to be among the country's top students. She added that her preparation for the examinations was not out of the ordinary as she did not exhaust herself with studies and extra lessons. Additionally, the elated student indicated that she studied five of her subjects on her own from text books since she did not have teachers to teach her the subjects. The aspiring medical practitioner explained that she is contemplating whether she would attend the University of Guyana or the Texila American University to pursue studies for her career.
Ketwaroo's parents were overwhelmed when they heard the good news. They indicated to the media that their daughter has always been a high flyer in school but her performance surpassed their expectations. Ketwaroo's father, who celebrated his birthday yesterday, said his daughter's achievement is one of greatest birthday gifts he has ever received.
Lisa John (Queen's College): 17-year-old John also secured 16 grade ones and a grade two, earning her a spot among the top performers at this year's CSEC. When contacted by this newspaper, she said she expected the good results because she had put in the hard work. "I believe if you want something you should focus, keep the goal on your mind and work," said John, who wants to be an economist. She stated that she balanced the 17 subjects she was writing by simply managing her time.
Walica Deokinanan (Saraswati Vidya Niketan): "I'm overwhelmed right now," Deokinanan said, adding that she was in her class when a teacher broke the good news. She too obtained 15 grade ones, two grade twos and a grade three. "I wasn't expecting such a performance," she stated, noting that she was one step closer to achieving her ultimate goal of becoming a chemist. She is presently studying for her first unit of CAPE. She said she chose to write 18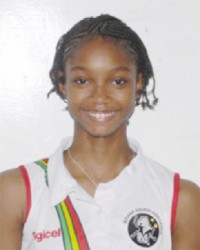 subjects because she saw it as a challenge that she wanted to conquer.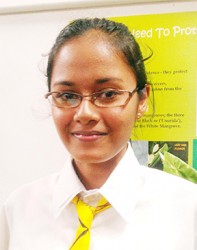 Varsha Boodram (Queen's College): This 17-year-old said she expected more grade ones but was willing to accept 15 grade ones and two grade twos any day. "It was quite a challenge and the SBAs didn't make it easier," an excited Boodram said. She said she is expecting to do subjects at the Caribbean Advanced Proficiency Examinations (CAPE) first before heading to a university to study medicine.
Natasha Alladin (J C Chandisingh Secondary): Alladin, who also gained 15 grade ones, described her last year as very exhausting. She stated that she was strained as SBAs piled up and she had countless texts to study. "It was difficult but it was worth it," the aspiring cardiologist said, before adding, "I'm really shocked because I didn't expect to do so well."
Aliyyah Abdul Kadir (Queen's College): Kadir, 16, who secured 15 grade ones as well, plans on studying law at the University of the West Indies. She said she had scheduled herself and focused only on achieving the best at the CSEC examinations. "It's a great feeling after you get the results," she said, noting that in order to succeed a person has to push in the extra work, which would take time.
 Sarah Hack (Queen's College): Hack, who obtained 14 grade ones and two grade twos, said balancing SBAs and studying were mentally draining but she chose to remain relentless. "Once you are relentless and determined, go for it," she said she told herself. She added that anybody writing so many subjects or more would know that it was overwhelming. "I worked very hard for this," she said, adding that she is presently writing SATs and after she was finished she would continue to pursue her dream to be a heart surgeon.
Saskia Khalil (Queen's College): This Queen's College student, who secured 14 grade ones, is hoping to pursue a degree in economics soon. Khalil, 16, who is presently on vacation in Aruba with her family, said it was difficult but she made it despite "certain bumps" along the way. She said it took long hours of studying and dedication to obtain those grades. "I'm truly elated with my success." (Additional reporting by David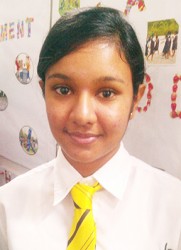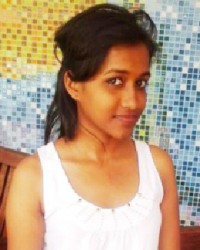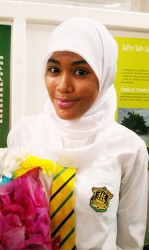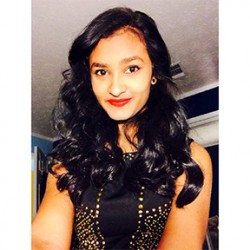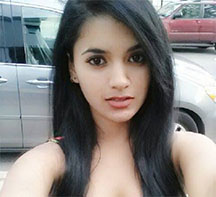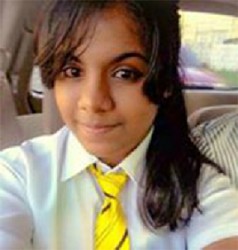 Papannah)
Comments

Congestion at the Giftland Mall junction   Geometric improvements will be carried out on the East Coast Railway Embankment Road come September for smoother traffic flow.
Swift action by the Law Enforcement and Investigation Division (LEID) of the Guyana Revenue Authority (GRA) aided in the removal of a large quantity of seized foreign chicken from two separate cold storage facilities in the Berbice area after it was discovered that the commodities were unlawfully being disposed of, the GRA said today.

Farha Faiz, a lawyer, speaks with the media after a verdict for the controversial Muslim quick divorce law outside the Supreme Court in New Delhi, India August 22, 2017.  

Defeat Tallawahs by 37 runs Chris Gayle, playing in his 50th CPL match, produced his 63rd T20 fifty as St Kitts & Nevis Patriots cruised past Jamaica Tallawahs by 37 runs to guarantee a place in the playoffs for the first time in their three-year history.

The Guyana Football Federation (GFF) has officially selected the Boys and Girls teams which will represent the nation at the Inter-Guiana Games (IGG) Goodwill Series scheduled for Suriname from the August 25th– 27th.